15 Braid Updos For Your Natural Hair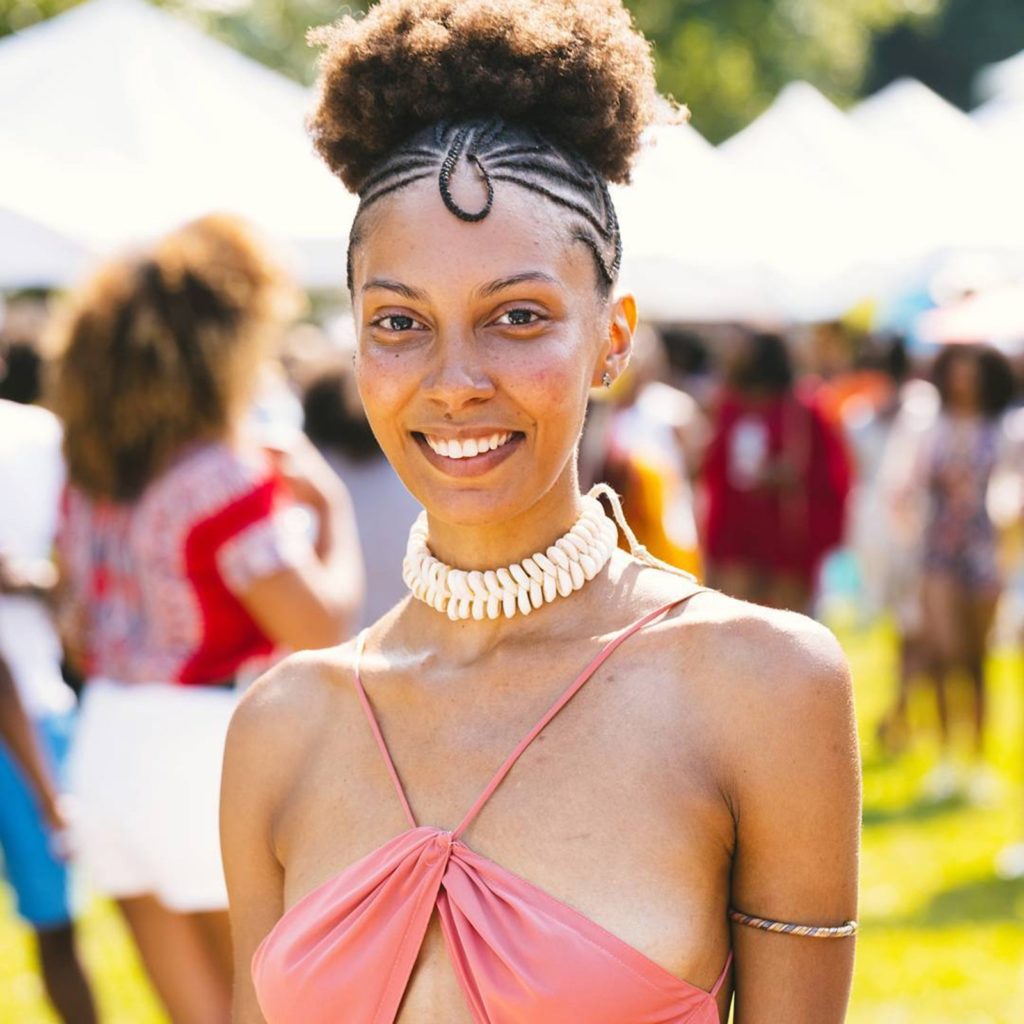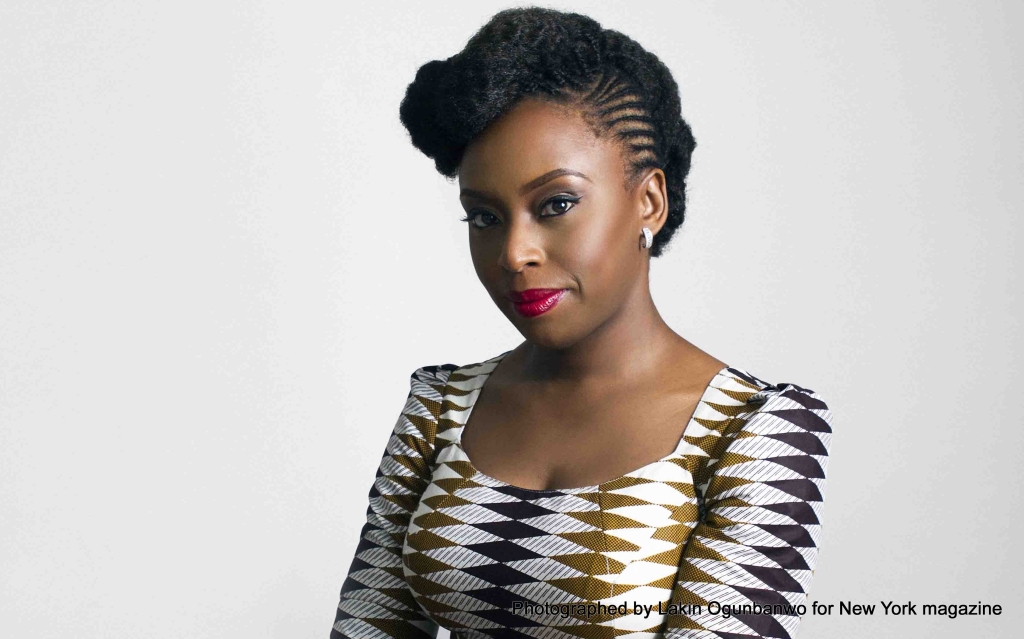 Variety is the spice of life. When life is mentioned in this cliche, having different hairstyles is inclusive because they give a different feeling and boost the confidence of the wearer. Braid updo is one of the hairstyles that has stood the test of time.
Generations after generations, it recycles in a different fashion. Today, there are tens of braid updos to explore for those with different hair lengths. While some of the braid updo styles may need the touch of a professional stylist, others can be done at home in a matter of minutes.
It will surprise you to know that there is a thing like a messy braided updo. The idea is to keep the finish a bit loose. Our advice to our readers when getting a braided updo is to ensure the braid doesn't stretch your edges.
ALSO READ: 20 Kids Hairstyles Perfect For School
You can get headaches from the experience. Also, severe stretching can lead to hair loss around the edges. Apart from the potential headache, you can never get over the public attention when you wear a braided updo.
As we introduce our favorite braided updo hairstyles, we will also recommend products that we have tried. These products contain affiliate links which means African Vibes may get a small commission on qualifying sales. However, it won't require you to pay extra. That said, let us get started.
#1. Fiyah Bun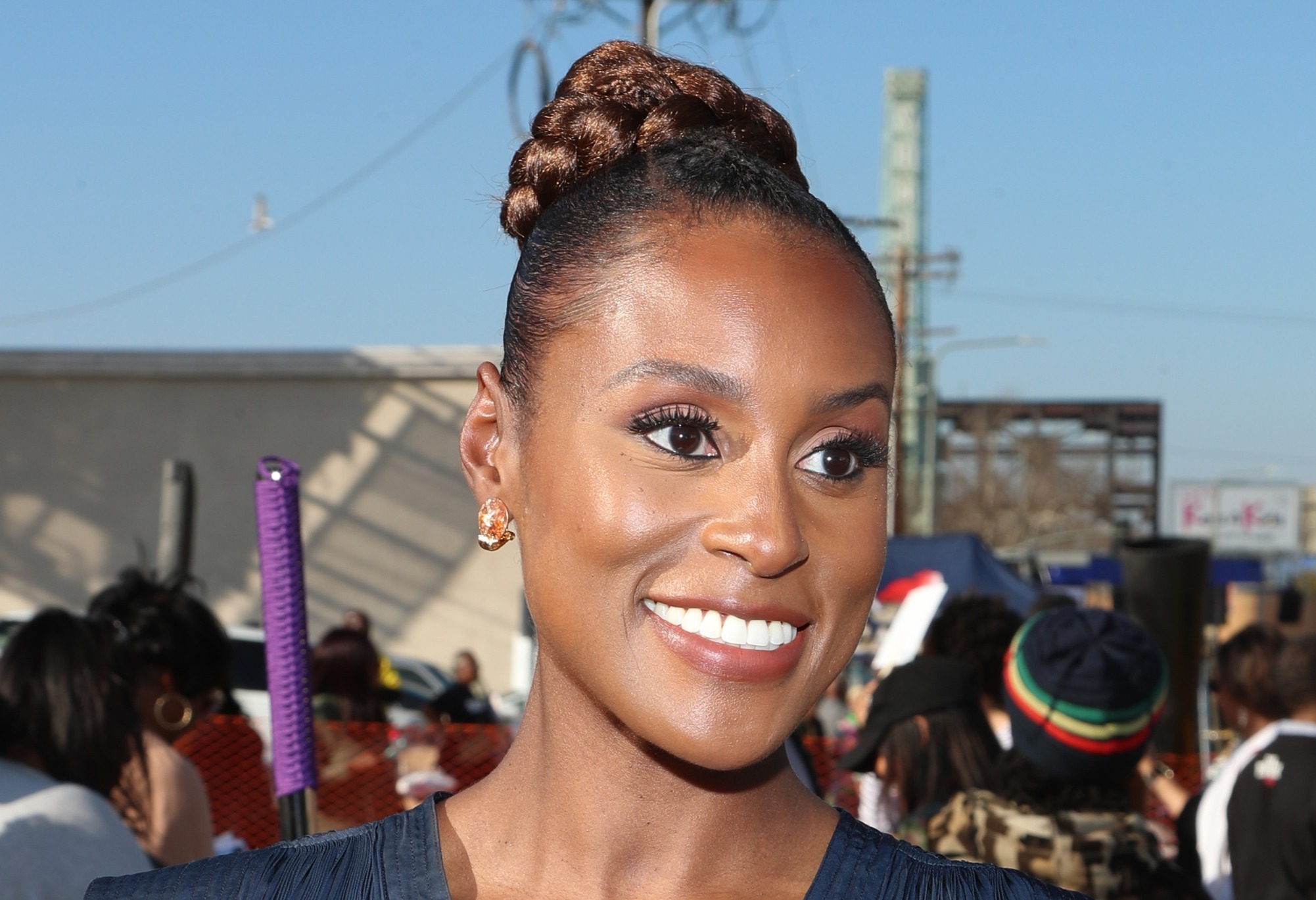 This is an alternative form of spelling "fire". It gives a superior sense of confidence to any lady that wears it. Moreover, it can be worn to any place, be it a party, work, or a casual beach appearance.
It is probably the easiest braided updo anyone can do. Simply comb your hair and gather it up to the top of your head. Install a hair braid around the natural hair you just brought together to form a bun. Layer the rest of the hair with a gel.
This braided updo is best suited for women with short hair. Don't forget to wear a broad smile when the compliments start pouring in.
#2. Fulani braid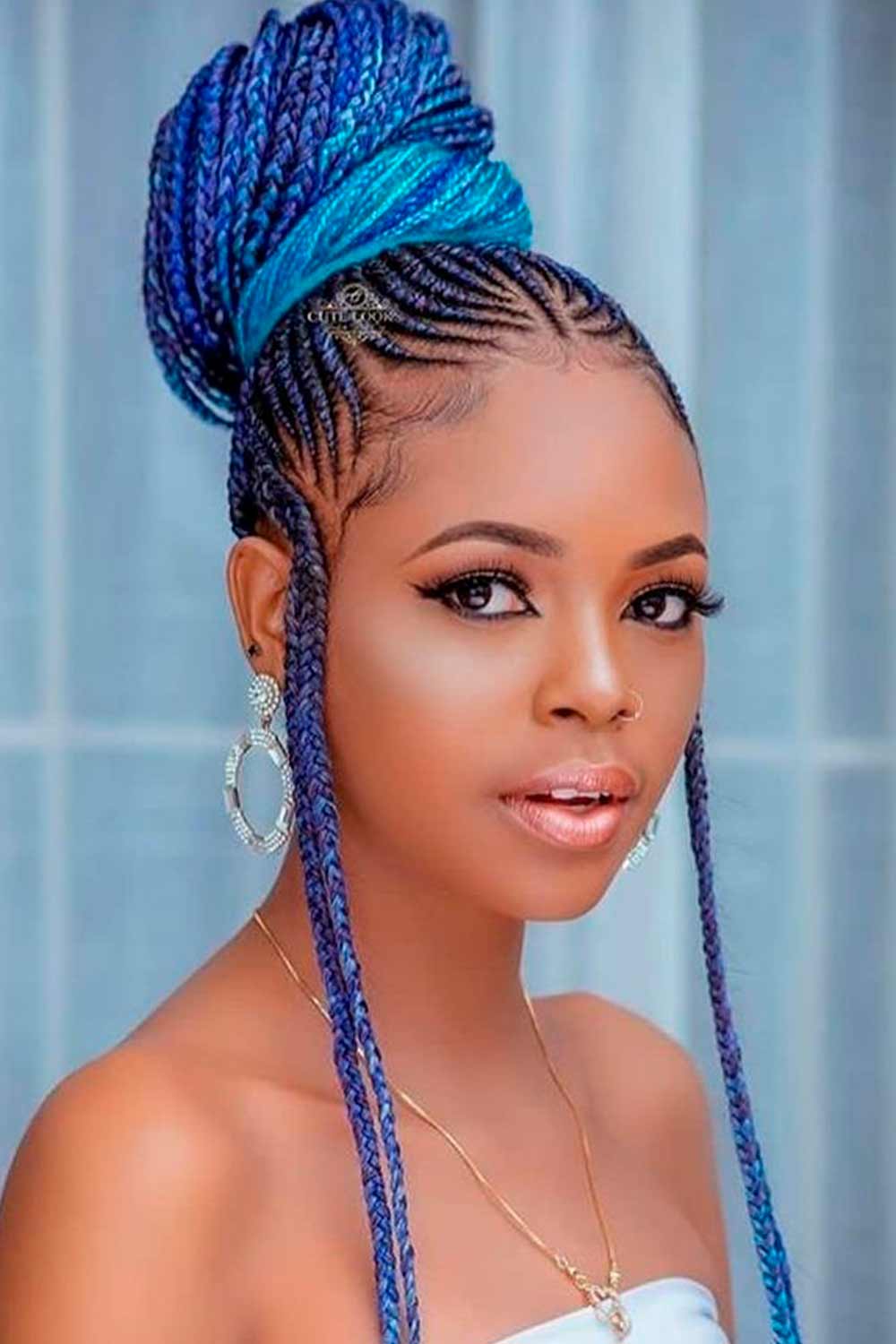 When some people attribute beauty to Fulani females, their hairstyle is sometimes the ultimate draw. The Fulani ethnic group in Africa carefully selects hairstyles that reveal the facial endowments associated with their tribe.
This particular hair has most of it plaited into a bun while two strands from each side flow freely on each side of the face. All you need for this is colored hair extensions. You are free to choose any color that resonates with you.
#3. In the Loop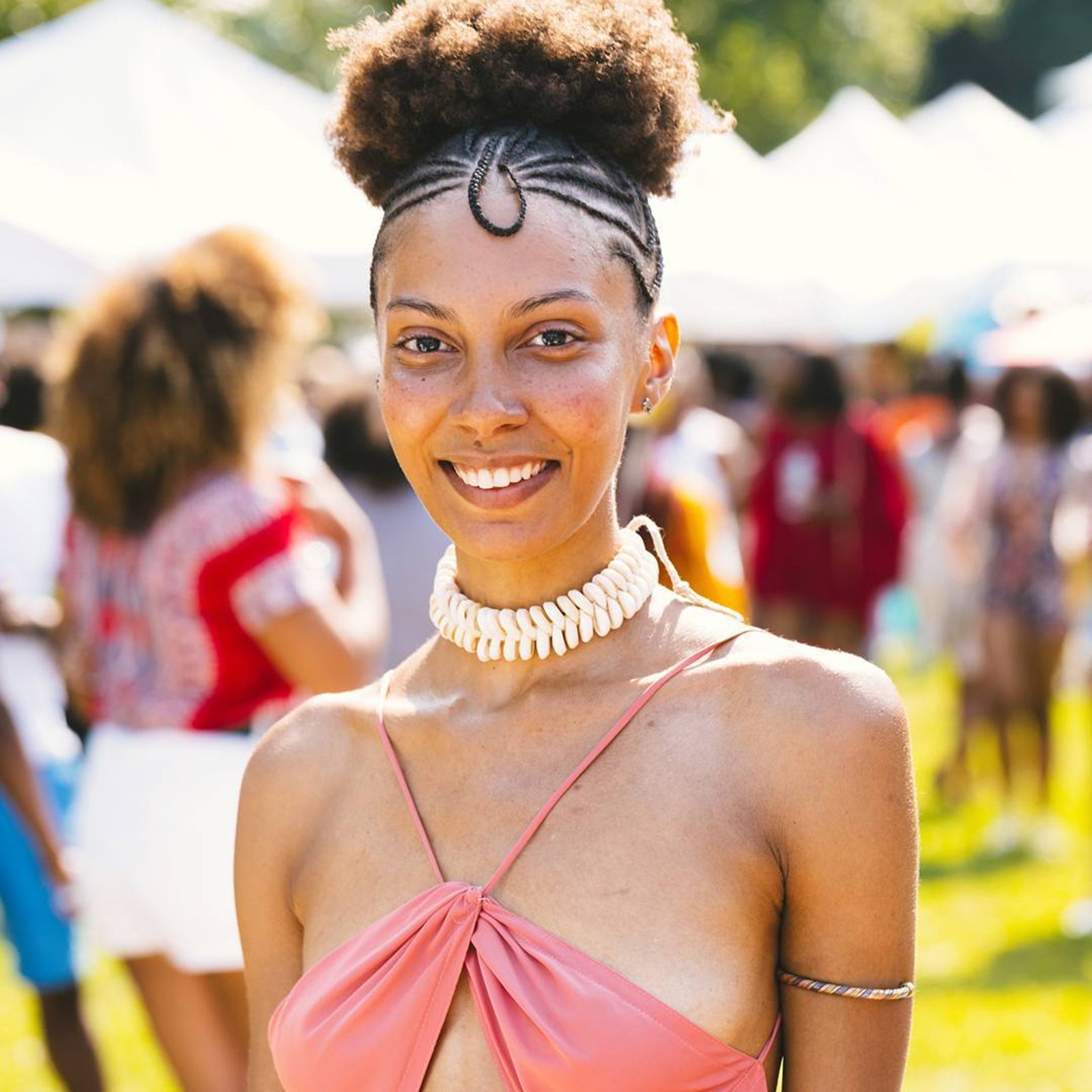 In the loop is similar to the Fulani hairstyle. Its name is derived from the loop made at the forehead. The hair is plaited into almost what looks like an arc on both sides and converges at the top of the head where they end in a fluffy bun.
ALSO READ: 17 Gorgeous Fulani Braids Variations That Will Inspire Your Next Look
Perhaps, you are already wondering how the bun was made. Well, you can purchase the bun separately and install it over the place the braids converged. Make sure you get a color that matches your hair tone. This is a popular braid updo in Western Africa.
#4. Stunning braid twists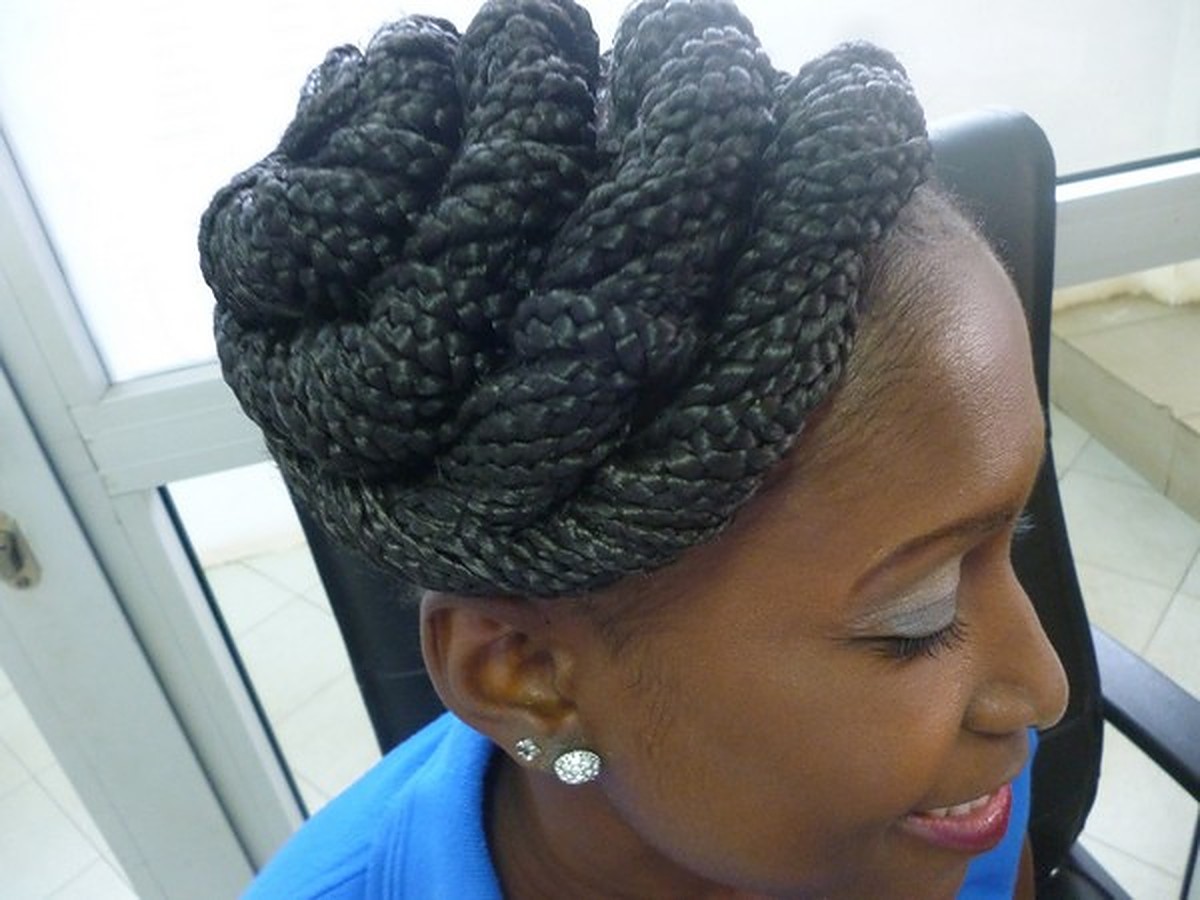 This hairstyle looks like a boa constrictor wound around a prey. Perhaps, this is one of the braid updos where you will require the help of a professional stylist. Also, it is not for those that hate feeling the weight of their hair.
In addition to a skilled stylist, you will need lots of box braids to achieve this. Your stylist will begin by sectioning your hair and making tiny, long independent braids. Eventually, the stylist will bring the independent braids together and twist them into a neat spiraling coil.
#5. Reverse French Braid Updo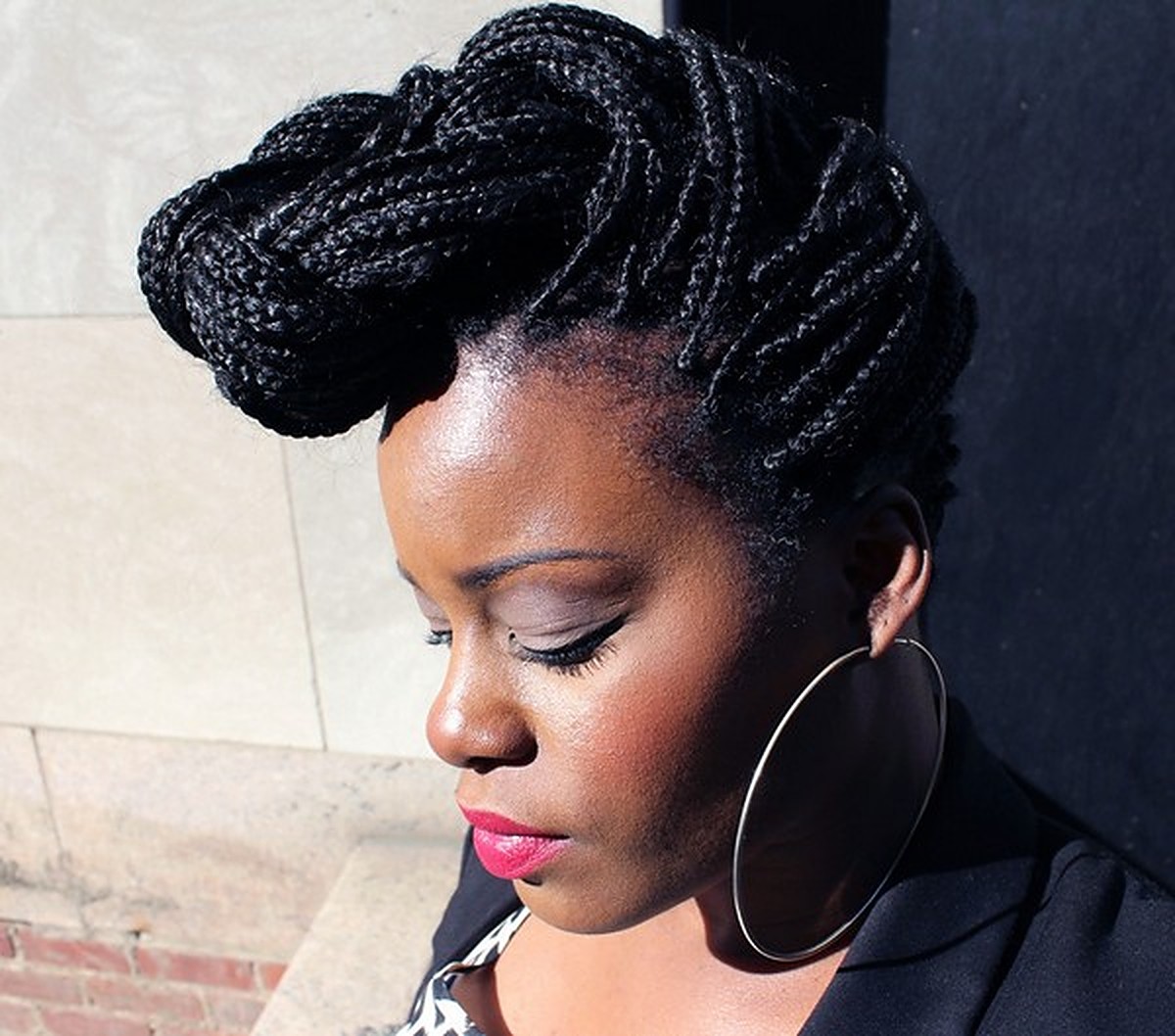 You can easily confuse this braided updo with a mohawk. However, it is a french twist in reverse. If you have a wide forehead, this might just be the perfect match that you have been searching desperately for.
Reverse French braid updo takes time. Just like the braid twist, your stylist first have to section your hair and make individual thin braids. Once that is done, the next step would be to bring all the individual braids and entangle them in an intertwining fashion. It takes time but the result is always worth the wait.
#6. Afro Puff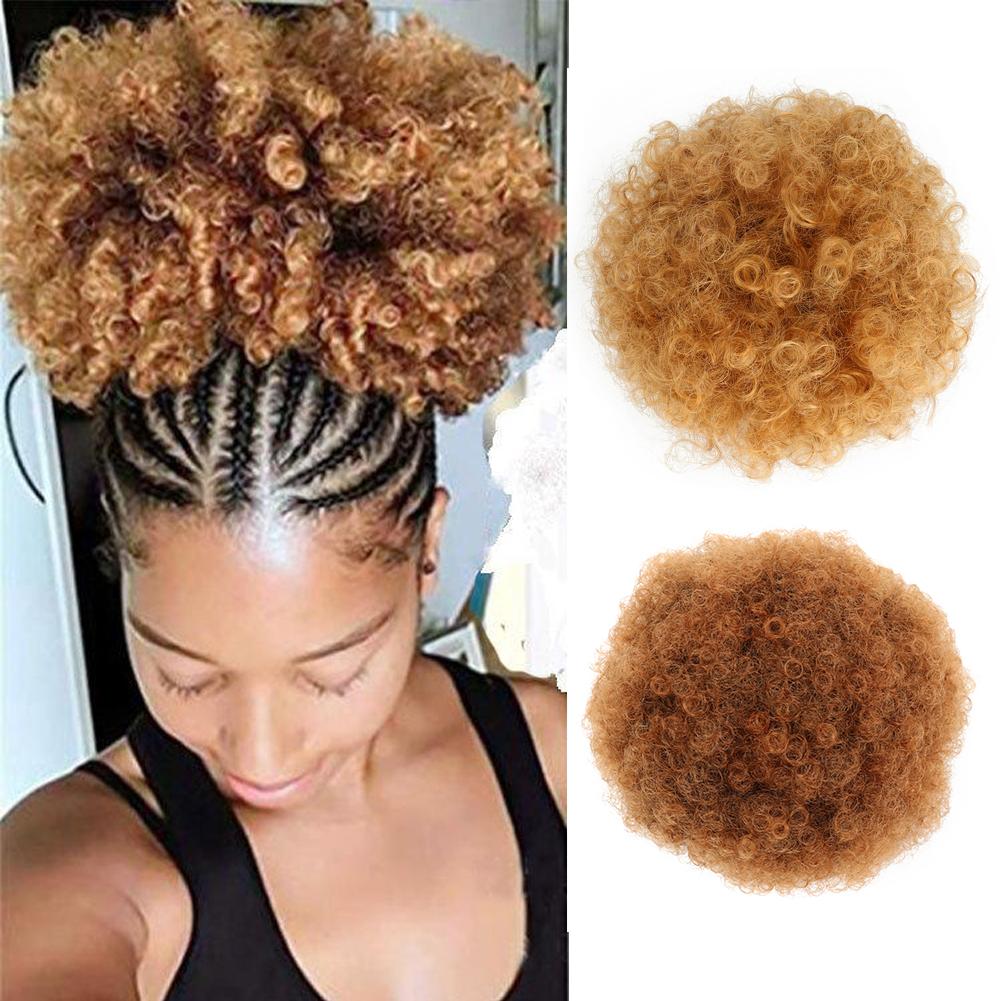 Here, a special kind of bun is attached to the cornrow to give a royalty glam. The buns come in different textures, frizz, and colors and give the hair a cheeky finish. This is one of the updo buns you can achieve from the comfort of your home, especially if the cornrows have already been made.
Hold the ends of your cornrows to form a small ponytail. Install the afro puff ponytail extension you purchased over your natural hair. The result will be just what you see on this picture—or better if you fixed it properly.
#7. Thick Bun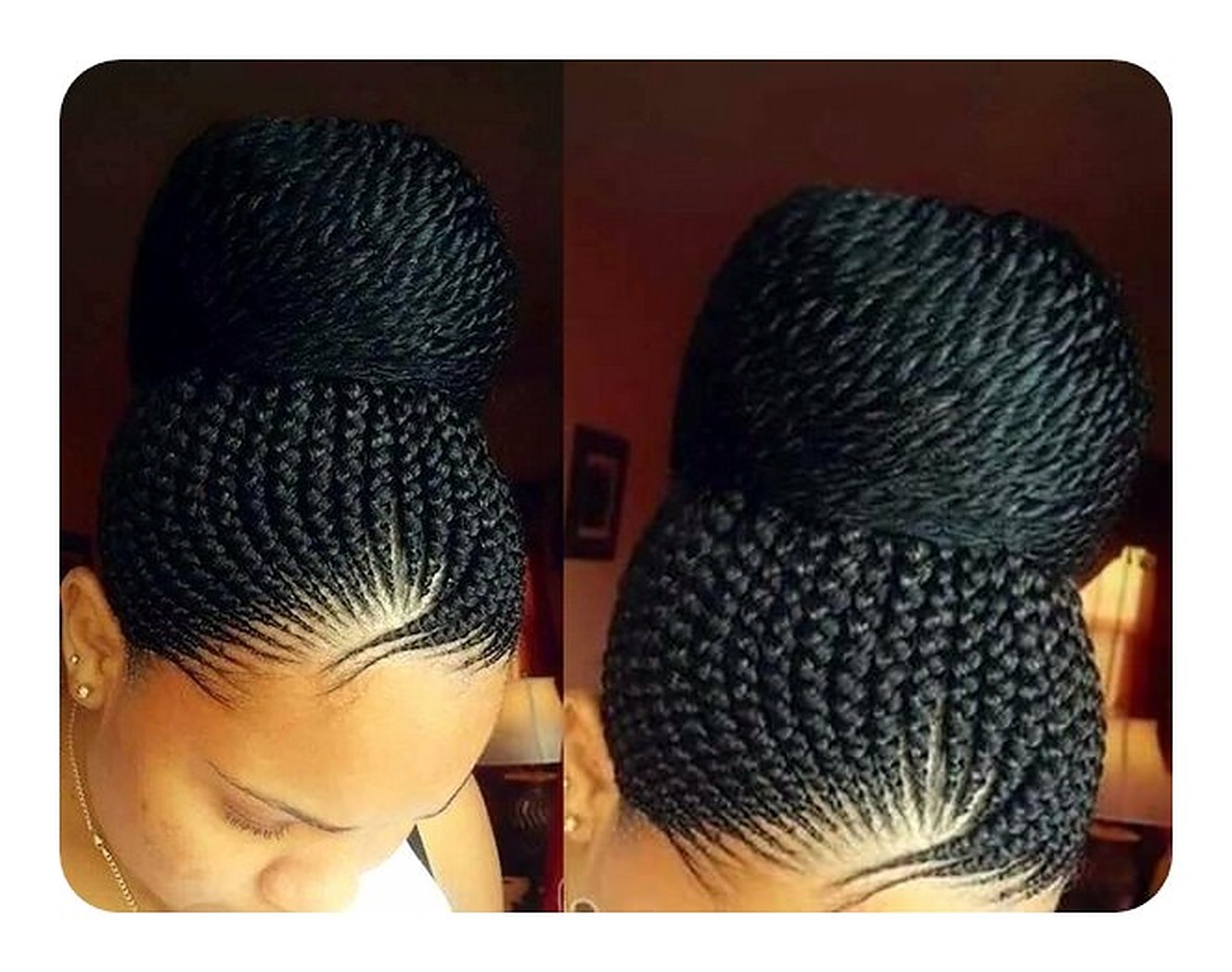 You need really long and thick hair to pull this off. In the absence of that, argument your natural hair with one or two packs of box braid extensions. Once hair thickness is out of the way, you will need a great dose of patience and a really good stylist to pull this off.
ALSO READ: 25 Gorgeous Natural Hairstyles for Work
This classy hairstyle can be worn to work to suit all forms of formalities. Here, the closely knit cornrows are tied together to form a bun. The closeness and tightness of the braid look painful right? Share your thoughts in the comment box below.
#8. Fancy Bun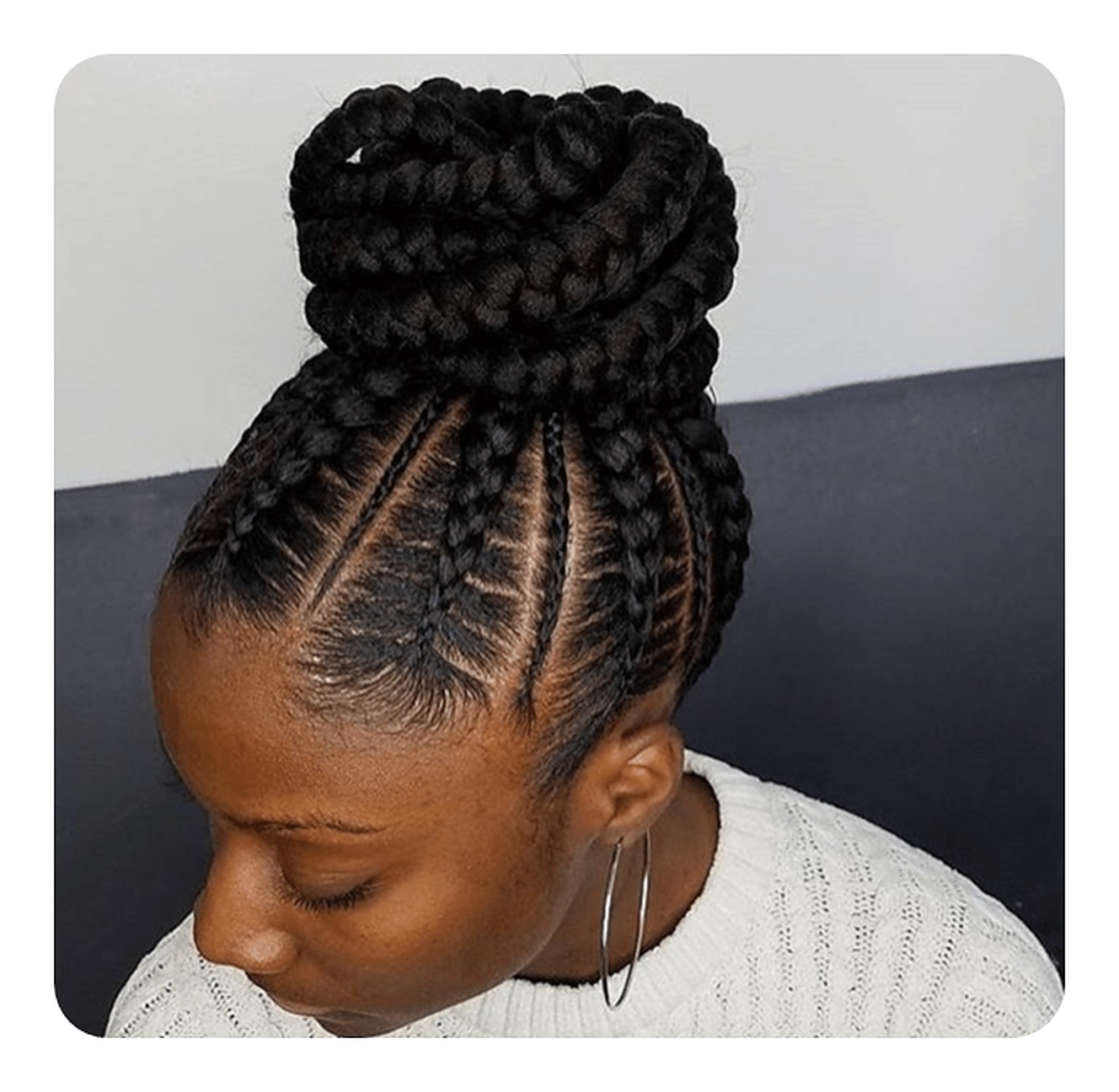 The good thing about braided bun is that there are hundreds of styles you can try out. This one is just like thick buns but with space in between the rows that alternate between big and smaller braids.
People prefer fancy buns because it encourages aeration and gives that classic fashion feeling. Like every other thick braid, you either need a large hair volume or make up with a smaller volume by purchasing hair extensions.
#9. Ghana Huge Bun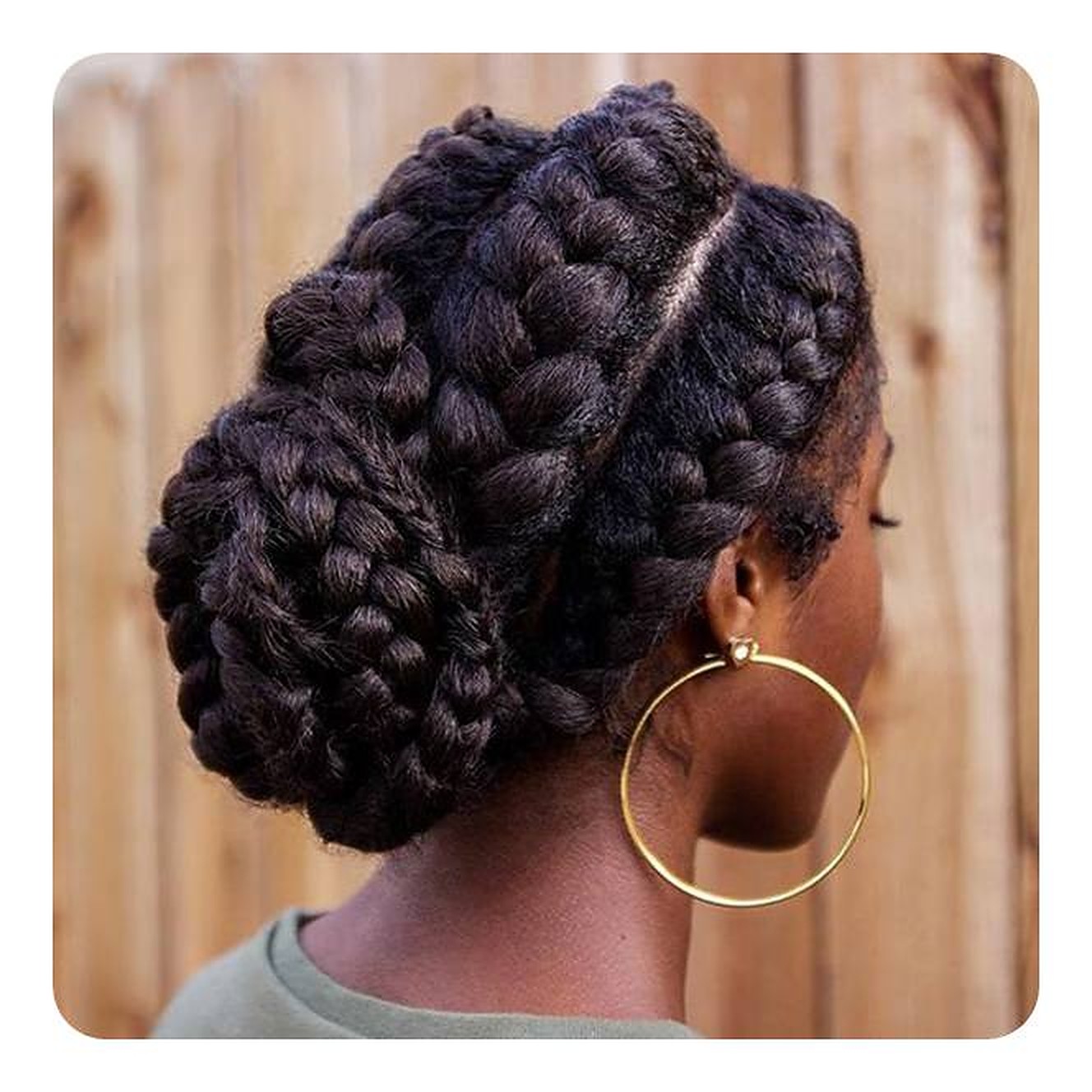 Despite its popularity in most African countries, Ghana claims to be the originator of this weaved braid. It is in a special category of its own in the sense that its bun is found just above the neck rather than on the top of the head.
The size of the braids is so huge that you will never pass unnoticed. However, owing to the large size, it is usually not as tight as the smaller braids. Those who can't tolerate the pain of tight braids can give this a try.
#10. Piggy Tail Twist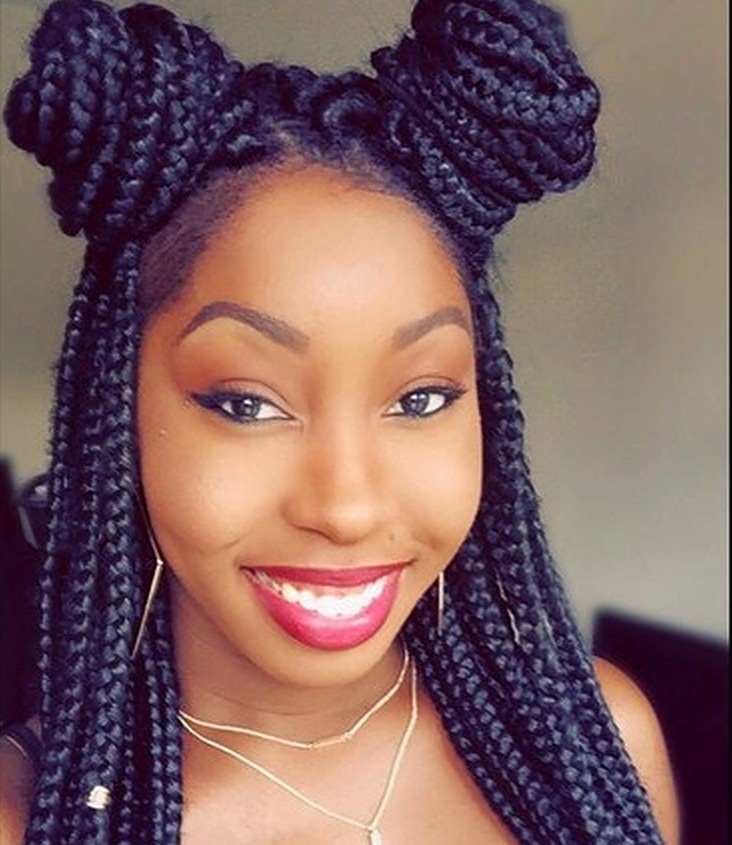 Piggy tail has always been a fashion trend synonymous with cheerleaders until Harley Quinn started rocking them. Hairstylists have also found a way of inducting it into the braid hairdo hall of fame.
Start by parting your hair into two halves running from front to back. You will need a rat tail comb for that. Braid each half into smaller independent strands. when you are done, collect the independent braids on each side and tie them into a knot at the top of your head. Accentuate the beauty of the braids with hair rings.
#11. Beehive Braid Bun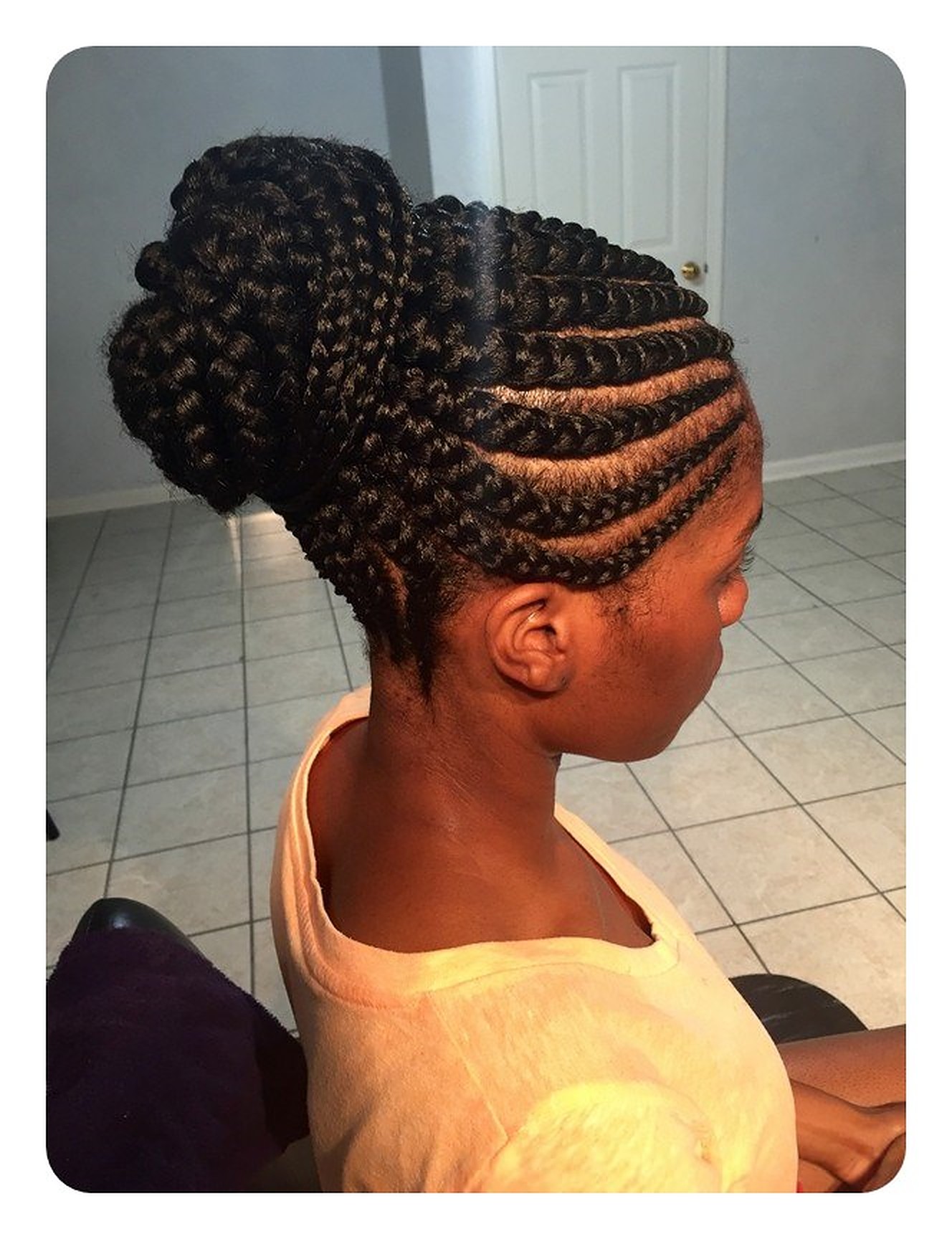 This is one of the most popular hairstyles to wear due to its simplicity. However, the simplicity of this hairstyle lies in its complex origin, the beehive. It is a straightforward hairstyle where you plait medium braids and bring them together in a high bun. You will likely need packs of hair extensions to achieve a good volume.
#12. Braid Updo with Shaved Sides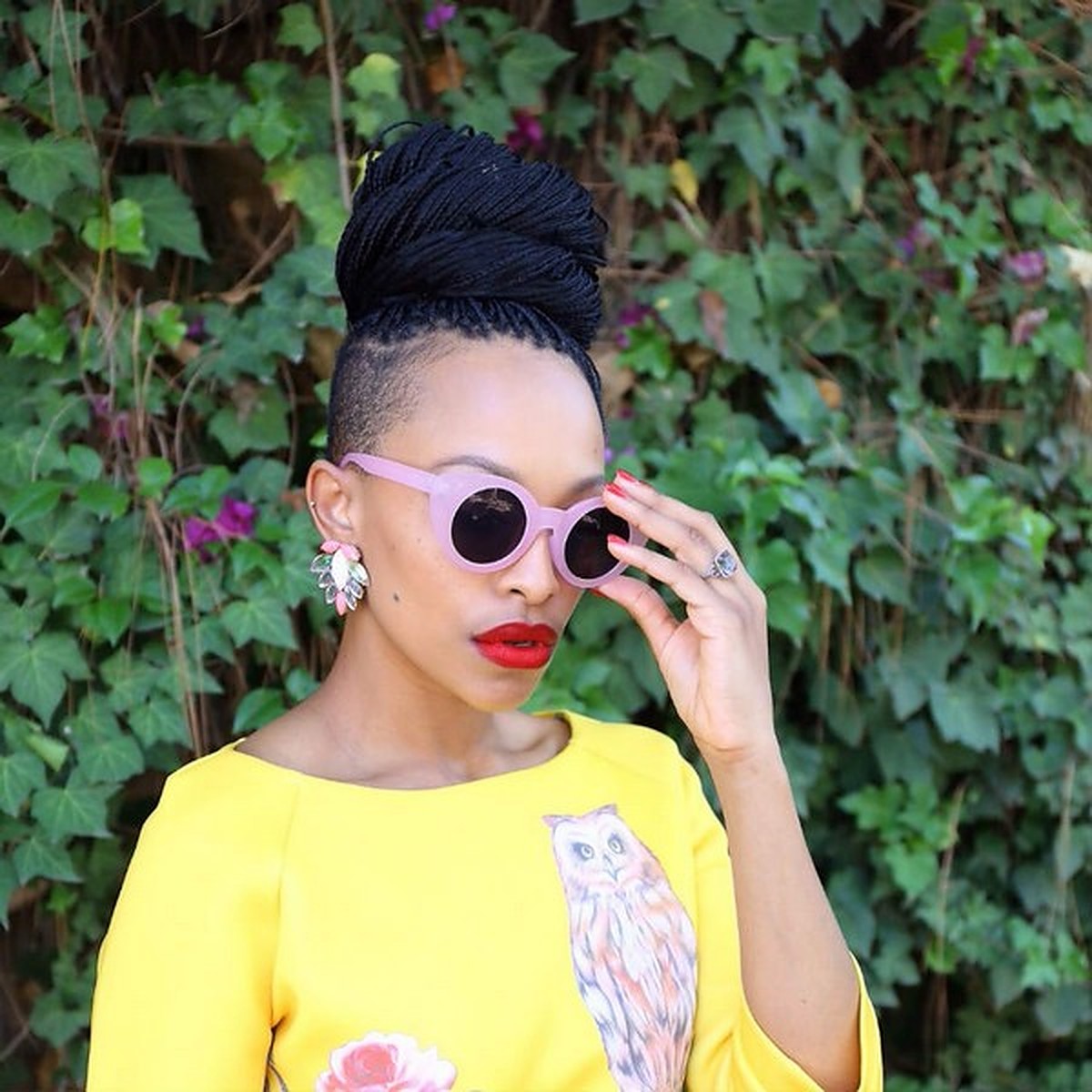 Want to look fierce like a rockstar? This is definitely an attention-grabbing bun that should be on your to-do list. If you did not notice anything here, this hairstyle is a combination of lowcut and braid updo.
ALSO READ: Beginner's Guide On How To Braid Your Hair
The hair around the head is shaved leaving only the top. The left portion is made into tiny independent braids. Afterward, the braids are held together and twisted into a bun that sits at the top of the head.
#13. Twisted Braids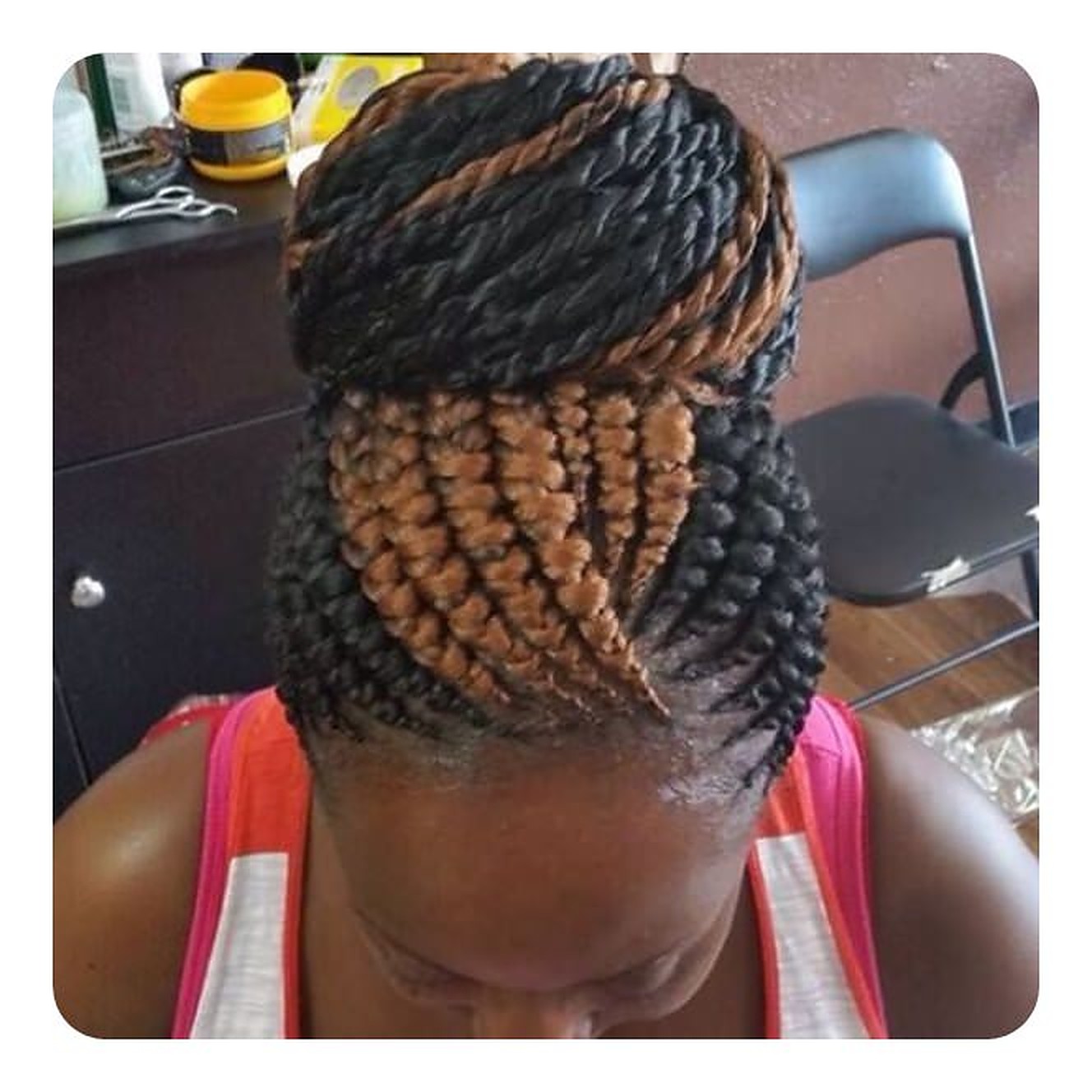 The intentional action of hair stylists to twist braids gave rise to this trend. The braids are plaited to look as if they are emptying into the forehead. Like most braid that require a good volume, you can always use packs of hair extensions to augment what you have.
It is not as time consuming to accomplish like the smaller braids but still lasts just as much. On average, it will take about 4 to 6 weeks before you start noticing frizz. You can preserve the shine for longer by using a healthy braid spray.
#14. Stylish half-twist Bun
Instead of just pulling all the hair backward and folding them into a bun, you can make it more stylish with a half-bun. The hair is first partitioned into small boxes and each of the box is braided independently.
When the braiding of the entire hair is completed, take the front par and fold it backward to form what looks like a cap. Take the rest of the hair and fold them into a bun. If don properly, the bun should hold the cap portion in place. Use a hair tie when necessary to secure the bun.
15. Half up half down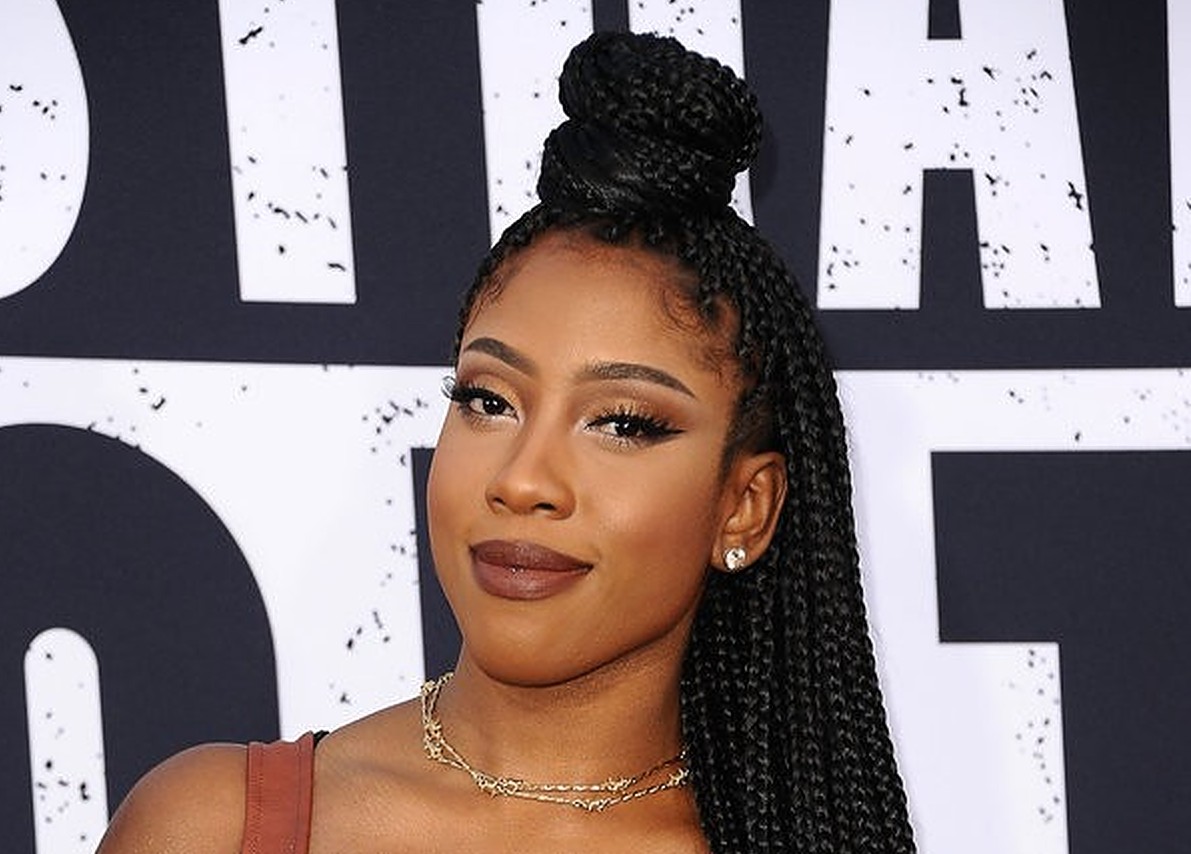 You can easily claim to be wearing buns while flaunting the full length of your hair at the same time. Experience two states at the same time with this fashionable hairstyle.
It all starts with braiding the entire hair into free flowing long braids. Then, take the front part and fold them into a tight bun that sits upright at the front part of your head. Allow the back to flow freely down. Add to your beauty by styling your frontal using an edge controller.
Conclusion
Having different options of hairstyles to choose from is a huge blessing. Also, besides the luxury of looking different every few weeks, you get to decide the image you want to project.
Hopefully, you will find inspiration for your next look here. If there is any other trending braid updo that we missed, feel free to let us know in the comment box below.