15 DIY Natural Hairstyles That Will Make A Strong Statement At Work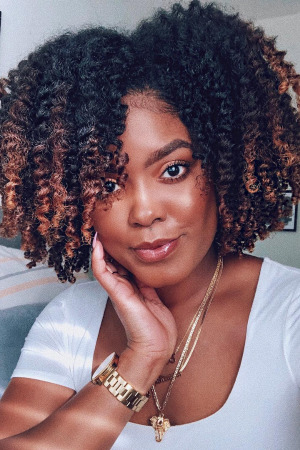 Do you know that the type of hair you wear can make people want to work with you? Although many think hair is just a physical identifier, Black natural hairstyles mean so much more. Many natural hairstyles find their roots in Africa. Whether it is for work or a special occasion, you can never go wrong with African natural hairstyles.
From simple styles to complex patterns, they are great irrespective of age or facial features. For this hair post, we have made a list of 15 Do-It-Yourself hairstyles that will make you the center of attraction at work. We'll get to that soon, but before then, let's look at some of the burning questions about natural hair. 
Are Natural Hairstyles Unprofessional? 
It is never unprofessional to turn up at work wearing a natural hairstyle. Although there are many workspaces that are not receptive to Black women wearing symbolic hair, the right workplace for you will never frown at you for putting on your identity. Ayeesha Taylor, a financial analyst, feels Black women must never succumb to pressure. Sharing her experience, Taylor said,
"My experiences wearing my natural hair in the workplace taught me to not take ignorant comments to heart, but most importantly, to be more confident. I still occasionally catch myself thinking twice before deciding to put in some box braids or wearing my puff in certain office environments, but I will not adjust myself because others don't understand." 
Which Natural Hairstyle Boosts Hair Growth? 
For black people, braids are your best bet if you desire hair growth. Braiding can help your hair grow by providing it with a stable structure. Braids also protect your hair by preventing contact with textiles and other substances that may cause friction and breakage. There are various braid styles for you to pick from.
How can I Style My Natural Hairstyle for Work? 
There are several ways you can style your natural hair for work. However, it is important for you to find the right fit for your outfit and your facial features. Some of the hairstyles are protective, while others will make your face glitter as you walk through the door at work. There are different natural hairstyle choices, and this post will help you make the right pick. That said, let's get right into it. Which 15 natural hairstyles are the right fit for work? Read on to find out.
#1. Twaid Out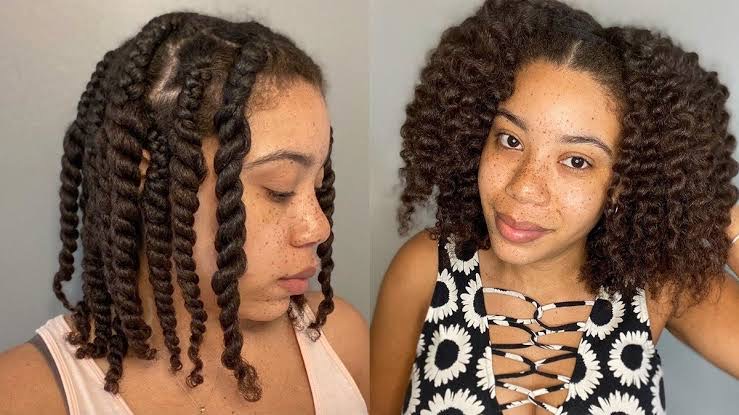 This natural hairstyle blends braiding and twisting in one. It is fit for every type of black natural hair, and it protects the hair. In order to do a twaid, you start by braiding your hair before twisting it from the middle down. You would then repeat this process for all sections of your hair. Twaid outs will help you elongate your hair while giving it an alluring curl. This natural hairstyle is fit for all kinds of workplaces—whether it be a tech startup or a more corporate environment.
If you're not sure about how to make Twaids out, check out this tutorial. 
#2. Pineapple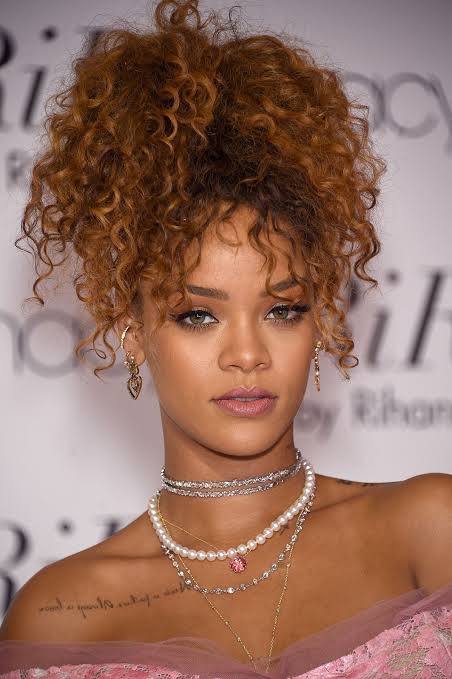 If you don't have time to 'do' your hair, then the Pineapple is for you. You can never go wrong with this hairstyle as it is sure to showcase your hair and highlight your face. This style is also great for preserving your curls at night (although you may have to use a silk bonnet to keep the shape of your hair). According to Naturally Curly, "Pineappling is a technique for preserving your curls while you sleep, for your best second and third day hair and beyond." 
Although there are different ways to style your pineapple, here are two of them. 
#3. Bantu Knots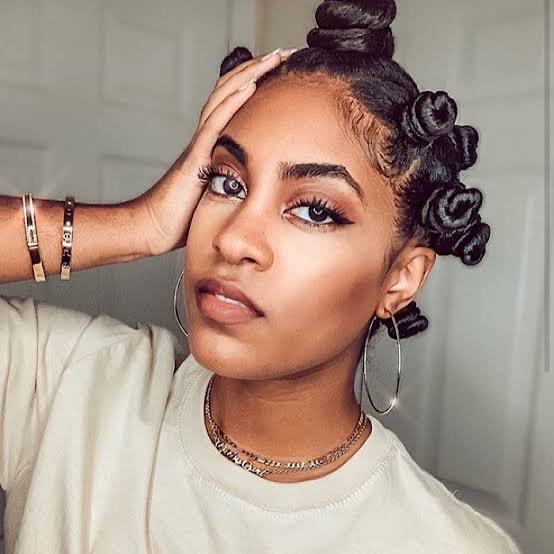 Thinking of Bantu knots with some hoops? That's definitely a great way to appear to work. Bantu knots are a protective style that helps protect your hair and last around a week. When making Bantu knots, make sure your hair is moisturized to prevent breakage. While you can wear Bantu knots smooth and sleek, they also look great with swooped edges and curls. If you plan to wear your Bantu knots out in public rather than taking them down, wear a silk bonnet so that it doesn't get frizzy.
Here's a video tutorial for making Bantu knots as a protective style.
#4. Twist Out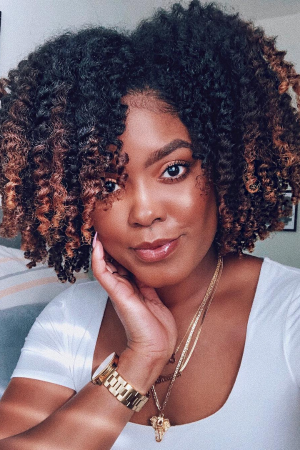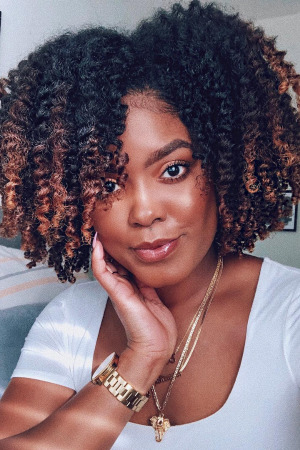 This natural hairstyle involves installing twists all over your hair, allowing them to sit overnight, and unraveling them next day. The technique produces a beautiful, wavy pattern throughout the mane. What's more, it is perfect for African and African American natural hair. So if you're transitioning from permed or relaxed hair, or if you have relaxed hair and want to achieve heatless waves, Twist outs are perfect for you. Twist outs last about one or two weeks.
Check out a video tutorial on how to make a twist out here.
#5. High Puff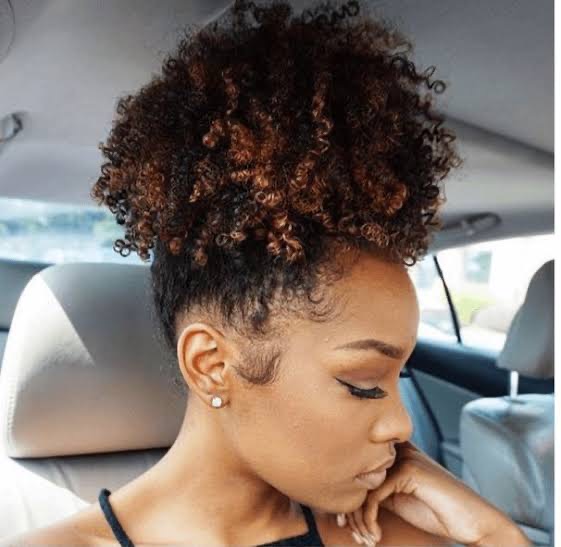 Puffs are notable particularly among Afro-American women as a signature hairstyle. The style has become popular because it blends with the natural texture of African hair. The High Puff is a low-manipulation, easy-to-do hairstyle for work. It is the go-to for many coily ladies who prefer to keep it simple. Apart from being cute, this style is great for length retention, as your hair is not going to rub on your clothes. You can carry your Puffs as long as you like, as long as you maintain it properly.
Here is a video tutorial to help you achieve the best results.
#6. Afro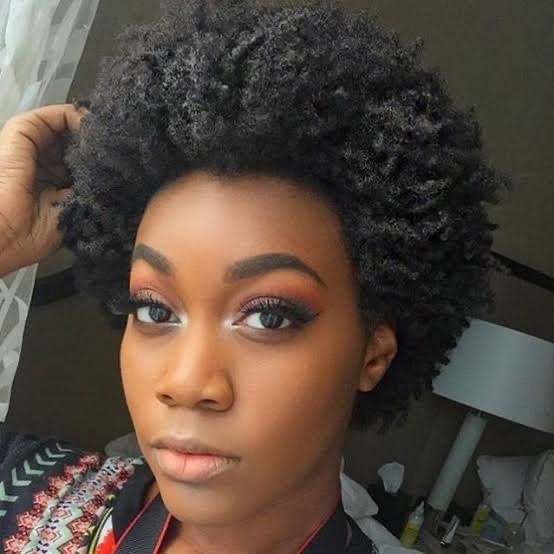 Afros are natural hairstyles that involve the natural growth of your curly, textured hair. They are specifically styled with chemical products to bring out the curly effect. Afros are your go-to style if you want a low-maintenance, easy-to-do 4c hairstyle. They last long too. Afros can last as long as you want, provided you maintain it properly. The Afro is also suitable for any setting— from a casual date night to a Fortune 500 setting.
Watch how to make an Afro below.
#7. Tapered Cuts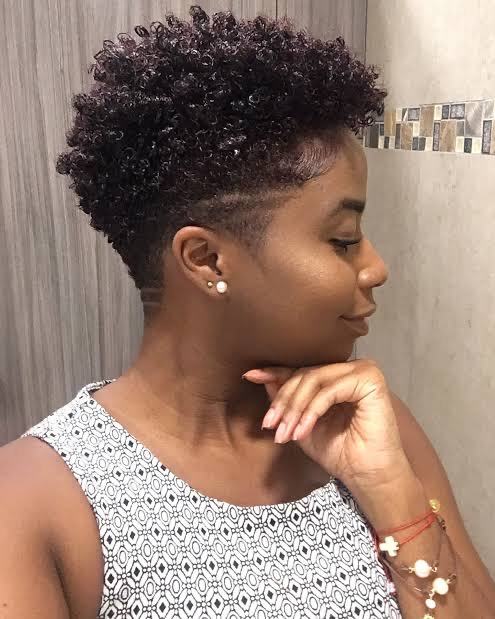 Not everyone is a fan of long hair—and it is understandably so. Short natural hair is just as beautiful, and tapered cuts are a lovely fit for them. Whether it is an undercut or a Mohawk-style cut, natural hair always looks amazing in tapered cuts. If you do not want to part with your hair length but still wish to make a bold statement, tapered cuts are the right fit for you. They last long too, as you can style your hair in different series of tapered cuts. The smooth transition between the tapered portion and your full hair will direct the viewers eye to your beautiful face.
For best results, check out this video on how to make tapered cuts.
#8. Low Buns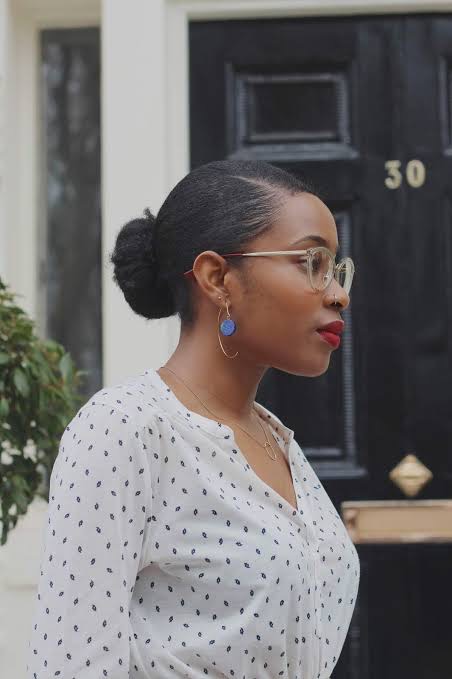 This is another low-manipulation natural hairstyle that is perfect for work. To style your hair into low buns, you must start by creating a clean center part after brushing your hair. Then, using a brush, bring your hair into a low ponytail and secure it with a hair tie. From the toe downwards, braid your hair and then wrap it into a low bun. Low buns last long, although they are only possible among women with very long natural hair.
Still not clear on how to make low bun? Use this video tutorial as a guide. 
#9. Sleek High Buns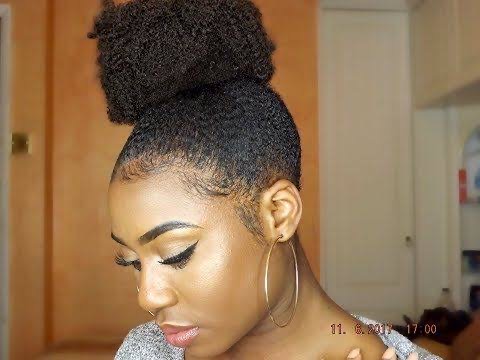 When you want to have a low-maintenance hair day, sleek high buns are perfect. Although this style is popular among ballerinas, it is perfect for work too. To style your (medium to long) natural hair into sleek bun, start by detangling your hair. After that, pull it into a sleek high ponytail. Then twist the length of your hair and coil the twisted hair around the base of your ponytail to create a bun. Secure the style with a styling gel or Bobby pin afterwards.
See this video tutorial on how to make sleek high buns.
#10. Ninja Buns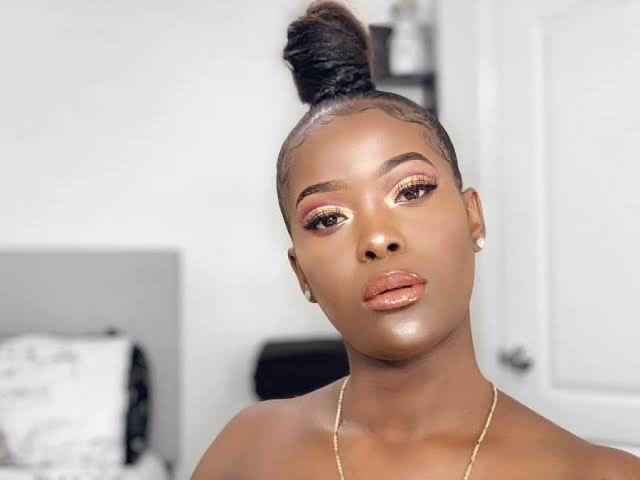 This is an African-inspired natural hairstyle which has been around for a long time (dating back to the 1300s). This style is made with a top knot set high at the top of your head with several twists. Ninja Buns involves giving the hair folds upon folds to create twisting and turning appearance. The rest of the hair should be combed back and folded in an orderly pile. This natural hairstyle could last up to a month with the right maintenance.
Here is a video tutorial on how to make Ninja Buns. 
#11. Jumbo Bun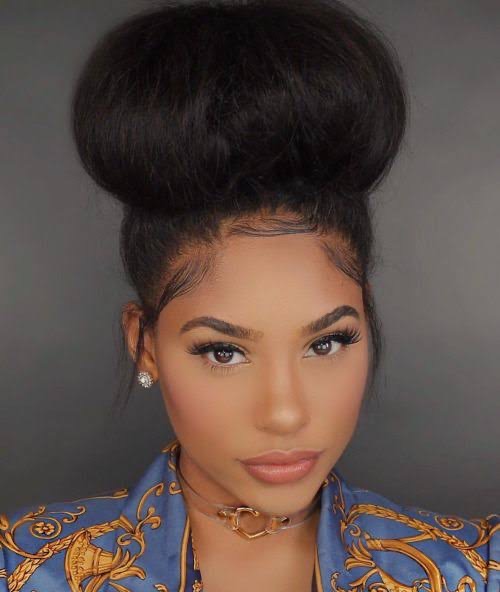 This hairstyle is both sophisticated and dramatic. One of Africa's oldest natural hairstyles, the Jumbo Bun has morphed over the years into the classy and elite hairstyle it is today. It is especially great for showing your beautiful facial features, and you can never go wrong with it. This one is suited for formal dresses, although you may choose a different hairstyle if you're dressed casually to work. Although you can dye your hair in different interesting colors, the work-variant demands an all-black appearance.
Learn how to make a jumbo bun by watching this video.
#12. Braided Bangs Pigtails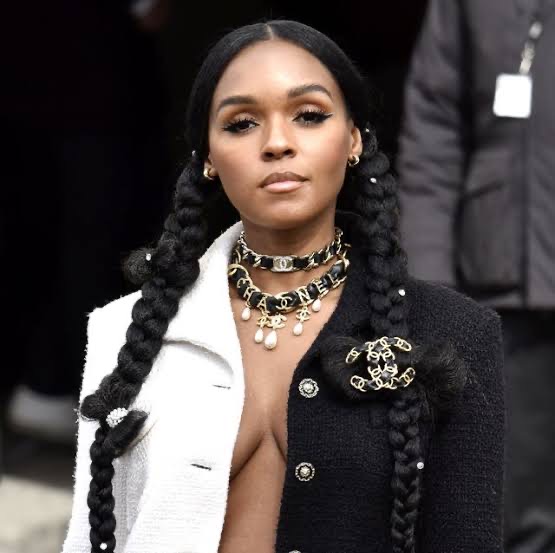 This hairstyle is suitable for middle and long natural hair. Middle-length hair can be easily styled into Braided Bangs Pigtails with the help of hair extensions. To style your hair into Braided Bangs Pigtails, part your hair at the center with a comb, braid each section of your hair (after moisturizing) to form a pigtail. With the right maintenance regimen, you could have this style looking good for up to three weeks.
This video tutorial will help you master the art of making Braided Bangs Pigtails.
#13. Triple Buns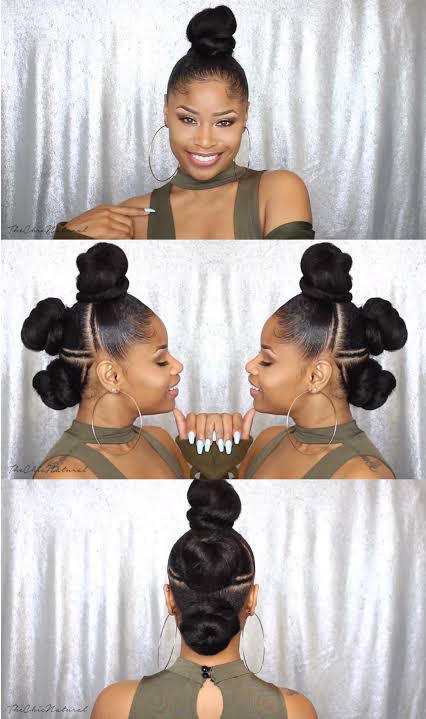 These buns are simply stunning and even more stylish than double buns. Multiple buns are the rising trend among black girls with middle and long natural hair. Triple buns are easy to do and will highlight your facial contours. Also, you do not have to break the bank or stress to maintain a triple bun—your basic hair care products will do the trick. The downside, though, is that triple buns do not last as long as you may desire.
Here is a video tutorial on how to make triple buns.
#14. Side Twists & Top Knots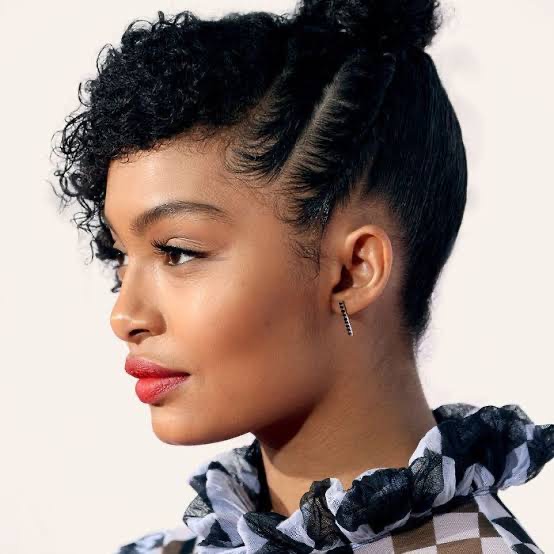 Despite its unusual style, side twists and top knots are still lovely and elegant and will stand you out everywhere you go. Whether it is a busy day at work or a meeting, this natural hairstyle will make you the center of attraction. One thing is certain; it is super easy to maintain and will stay on for long (up to a month) with proper maintenance. Check the video below for how to make side twists and knot.
#15. Simple Pullback Ponytail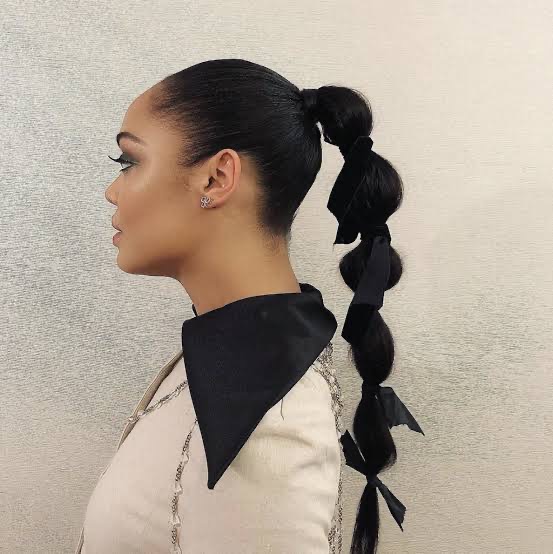 If you are super busy and do not have much time for the unusual styles, you can rely on the simple pullback ponytail. It is good for every occasion and every workplace. It is super easy to do and maintain too. Most importantly, it keeps your hair out of your face as you work. With the right choice of outfit, you will become your workplace fashion cynosure. See the video below on how to achieve this sleek look.
Conclusion
Our 15 natural hairstyles will help you look amazing even with few requirements in terms of time and money. When you wear your hair to work, remember it is your identity and it should make you look good and feel confident about yourself. Which of the natural hairstyles do you think you will make first? Leave your comments in the comments section below.