30 Natural Hairstyles That Are Easy To Do At Home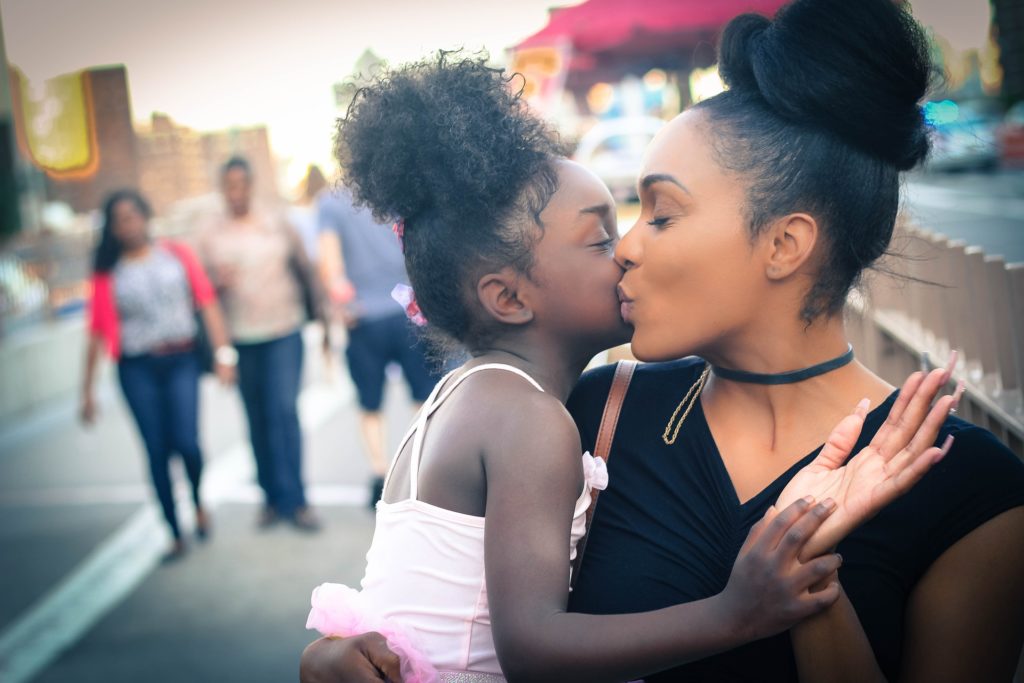 Did you know that there are more than 30 natural hairstyles you can do at home? Type 4 African hair, also known as kinky or Afro-textured, comes in different textures, from the very tough to medium soft. Afro-textured hair means many trips to the salon for even the softest texture. This is draining, both financially and physically.
The African hair comes in three main textures; 4a, 4b, and 4c. Type 4a hair is wiry and usually coiled. Compared to the other type 4 hairs, there are fewer cuticle layers. Type 4b hairs take the shape of Z's. They zig-zag on the head, with very vague curls. Type 4c hair do not have any curls at all. Instead, they are densely packed and shrink when exposed to water then dried.
Whichever your hair type is, African hair has a versatility that other hair types can only envy. Instead of going to the salon every other day, here are 30 natural hairstyles that you can easily do at home.
#1. Bantu Knots
Bantu knots originated from the Zulu people in South Africa. It is a great style that locks in hydration. When doing the Bantu knots, partition the hair into small sections and wrap the hair around itself to form a knot. You can rock the knots as they are and unravel them to reveal a set of bouncy curls.
#2. Wash and GO
Wash and go is not as open and shut as it sounds, but it is easy to do. You need to go through a few steps to ensure the style is worth it in the end. This includes shampooing, deep conditioning, and then style the hair with curling cream, and you are ready to go.
#3. The Afro
For most people, the Afro is reminiscent of the 1970s, during the height of the black pride movement. The Afro was a rejection of all things and is s stylish hairstyle for African women who want to make a statement. All it takes is combing out your hair into a puff.
#4. Braid Out
Braids are a perfect way to keep your curly hair from breaking and tangling. Braid outs stretch the hair without the heat. However, the most fascinating thing about braid out is the different styles you can apply in finishing.
#5. High Puff
The high puff is a low-maintenance style that is stylish and fabulous. It is useful for retaining your hair's length as it does not break from rubbing against collars. Raising the hair also gives you the opportunity to get creative with your edges.
#6. Low Puff
The low puff is just a ponytail that you can enhance using a brush with boar bristles and some gel to bring out an elegant look. This is your go-to hairstyle on the days that you are racing against time but still want to look chick.
#7. Box Braids
When you need to give your hair a break from all the brushing and combing, box braid is an excellent option. What is most fascinating about box braid is how long it lasts. It will save you money as well as spending long hours every other day in the salon.
#8. Micro Braids
Micro braids take quite some time to complete. However, they are versatile and you can style them into many different paterns, or you can choose to let them hang loose.
#9. Senegalese Twists
Compared to Micro braids, Senegalese Twists take a shorter time to install—but are still as chic. Add some flair to your look by attaching some jewels on the braids. It's a perfect way to prevent your hair from tangling.
#10. Undercut Cornrows
Cornrow is one of the foremost signature African braid style. Undercut cornrows are cornrows with a twist. They have cornrows on one side of the head and the other side-parted to form huge curls.
#11. Perm Rod Set
Perm rod set is a classic style if you want to attain curls with volume without using hot rollers or the curling iron. Just ensure your hair is dry before you unravel the perm rod to get a set of bouncy curls.
#12. Flat Twists
Like cornrows, flat twists are braided, and you can wear the twists as they are or unravel them to get a twist out with more defined curls. Elevate the appeal by styling your edges with a gel.
#13. Rainbow Box Braids
Box braids are a versatile style that you can experiment with. Without coloring your hair, you can try braiding with bold colors that make a statement.
#14. Fulani Braids – A Natural Hairstyle from the Fulani

As the name suggests, Fulani braids originated from the Fulani people of Africa. The natural hairstyle incorporates a cornrow down the center of the head. It also has one or several cornrows opposite the nape towards the face (near your temples). A single braid runs around your hairline. Sometimes you can accessorize it with beads to make it stand out more.
#15. Passion Twists
Passion twists are a more bohemian version of Senegalese twists. They have a particular unfinished look that is quite elegant.
#16. Infinity Locks
Infinity locks are passion twists with a twist. They have a distressed look about them. To make them easier to install, already distressed hair is used.
#17. The Braided High Pony Natural Hairstyle
When you need to look glamorous without too much effort, the braided high pony is the go-to style. It is a high ponytail with the end braided, to which you can add braids to your hair to give it more volume and length.
#18. Cropped Natural Hair
https://youtu.be/ldibqw97K9A
If long natural hair is too tedious, you can go for the cropped natural hairstyle. This hairstyle is versatile as you can try out different haircuts, color them, or do anything. After all, you can shave it off if you don't like it.
#19. Silk Press
A silk press is one of the wonders of the 21st century as far as African hair is concerned. A correctly done silk press can last two weeks, and it will give you silky and beautiful hair. Make sure your hair is deep conditioned and use enough heat protection on the hair.
#20. Low Bun
A low bun does not strain your hairline and is perfect for formal occasions or the gym. Glam up the natural hairstyle with a barrette and you are good to go.
#21. High Head Wrap Puff
During your bad hair days, you can style your hair into a bun or puff and accessorize with a colored headwrap covering your hairline and protecting the edges.
#22. Criss-Cross Goddess Braids
Criss-cross goddess braids are chunky cornrows. They are perfect for days when you want to give your hair a break or when you need to go on vacation, and you don't want to wake up every morning to style your hair. They are easy to do and take a short time to take out. This only works if you know how to braid your hair.
#23. Faux Bun
If you have a drawstring ponytail, style your hair into a low bun and attach the faux bun, and you are ready to go! This will only take an hour or less to complete.
#24. Afro Puffs
Section your hair into two buns and leave a few tendrils out, and your hair is ready for the world. This should take you on average fifteen minutes and is a go-to style when you are running late.
#25. Brush Out
Be proud of your natural African hair. A brush out is full of frizz and adds a certain razzmatazz to the look. Part the middle and brush your hair out into voluminous tresses.
#26. Half-Up, Half-Down
If you have long natural hair and want to keep it off your face, opt for a half-up, half-down style. Section it twice and hold the upper half up into a sweeping ponytail and brush the other half behind.
#27. Headband
Hold your hair up in a messy ponytail, accessorize with a headband, and voila! You have a chic look. You can use this to temporary give your hair a glam prior to visiting the salon.
#28. Banding your Natural Hair
https://youtu.be/5szckHHj6BM
You can hold your hair in a high ponytail for long natural hair and band the ponytail at intervals with some rubber bands. You don't need a specialist to help you pull this off.
#29. Hair paint Wax
If you want colored natural hair without all the drama of bleaching, use water-based hair wax to give your hair a vibrant look. You can wash off the wax at any time.
#30. Pineapple
The pineapple style is a fast and straightforward natural hairstyle that you can do in seconds. If you don't know what to do with your long hair, gather it up on top of your heard and hold it up. The curls will frame your face and make a simple style look chic.
Conclusion
The myth that African natural hair is hard to style is just that, a myth. With the right products and care, African hair is the most versatile and easy hair to style. Try some of these styles when you are out of ideas. Which of the hairstyles appeals to you the most? Share your thoughts in the comment box below.