Twists, Turns & Trends: 🌀 Exploring Black Men's Braids for 2023
Braiding, an ancient art that has been practiced across different cultures and epochs, remains a fashionable statement today. Especially in the realm of Black men's braids hairstyles, braids not only express individuality but also reflect cultural heritage and modern trends.
In the ever-evolving world of hairstyling, Black men's braids have consistently stood as a beacon of cultural expression and individuality. As 2023 rolls in, this art form continues its innovative journey, introducing styles that honor tradition while embracing modernity. Let's delve into this year's top trends that are making heads turn and cameras click. 📸
The Classic Cornrows: A Timeless Tradition 🕰️ – Black Men's Braids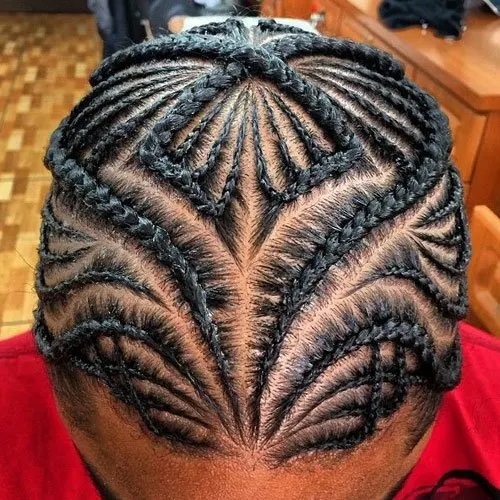 Always in style, cornrows have seen some innovations in 2023. Instead of the typical straight lines, many are now opting for intricate patterns, zigzags, and even curved designs. It's a fresh take on a classic, combining tradition with modern flair.
ALSO READ: Crafting The Perfect Beyoncé-Inspired Lemonade Braids: A Comprehensive Guide
The Statement Man Bun: Elevated Elegance 🌠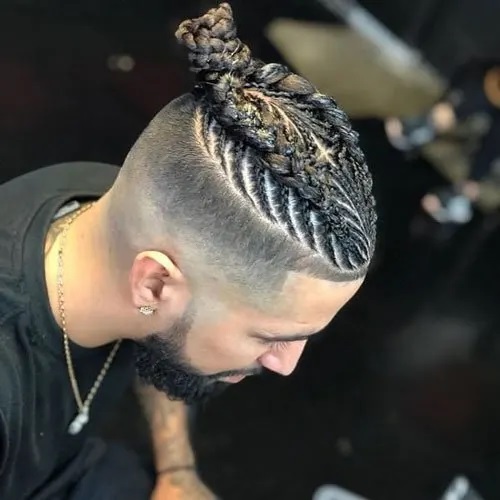 Combining the relaxed vibes of the man bun with the intricate detail of braids, this style screams urban chic. It's perfect for the man on the go who wants to merge style with simplicity.
The Renaissance of Two-Strand Twists 🌀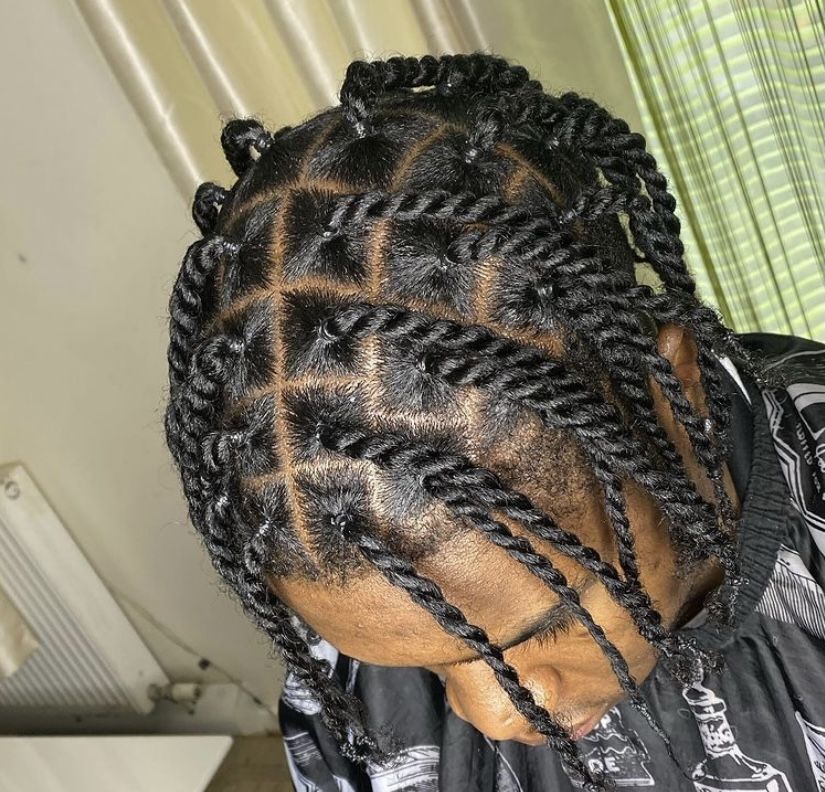 Two-strand twists, which involve twisting two sections of hair around each other, have become increasingly popular. They're less time-consuming than traditional braids, yet they offer a similarly neat and sophisticated look. Moreover, they are a great starting point for those new to the braiding scene.
The beauty of two-strand twists lies in their versatility. They can be worn chunky for a bolder statement or thin for subtlety. This year, they're returning with flair, often complemented by a fade or undercut to spotlight the twists.
ALSO READ: Braids for Short Hair Styles: Stylish, Stunning, and Simply Sensational! 
Box Braids: More Than Just a Square Affair 📦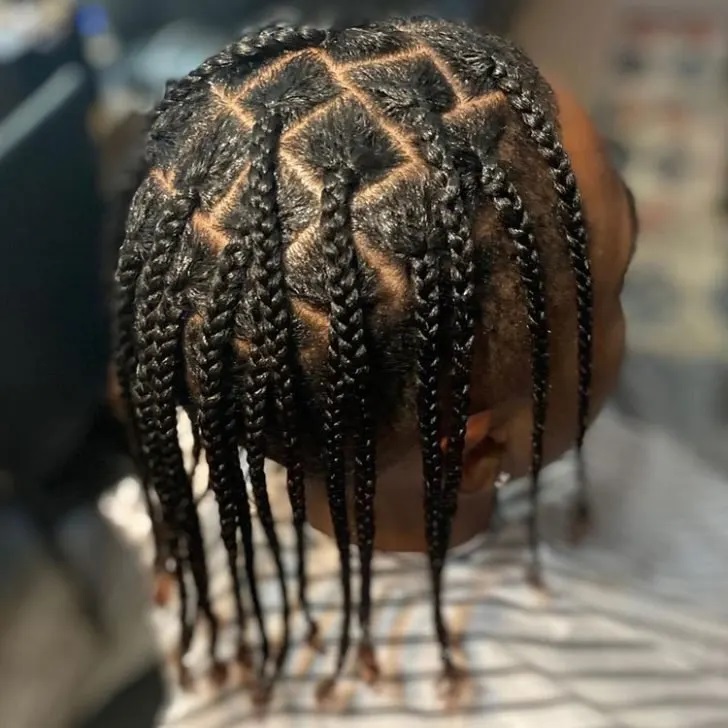 While box braids aren't new, adding color certainly spices them up. Whether it's subtle highlights, bold streaks, or even ombre effects, infusing color into box braids offers a personalized touch that's very 2023.
Zigzag Braids: Breaking the Straight Line Mold 🔀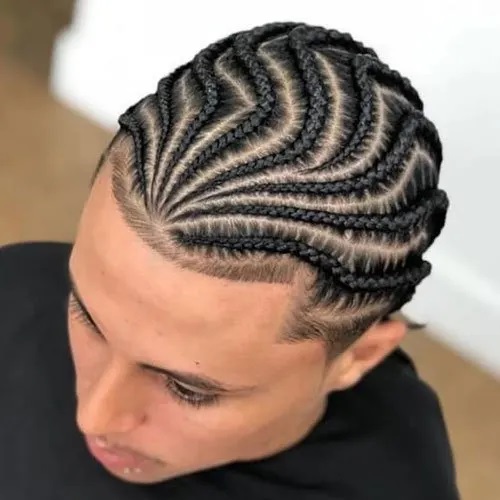 A break from the norm, zigzag braids move away from straight patterns. The zigzagging paths not only create a visual treat but also highlight the skilled artistry behind the braiding technique.
ALSO READ: Transitioning to Natural Hair: A Step-by-Step Guide for the Beginners
Braids with Beads and Accessories: Shine On 💎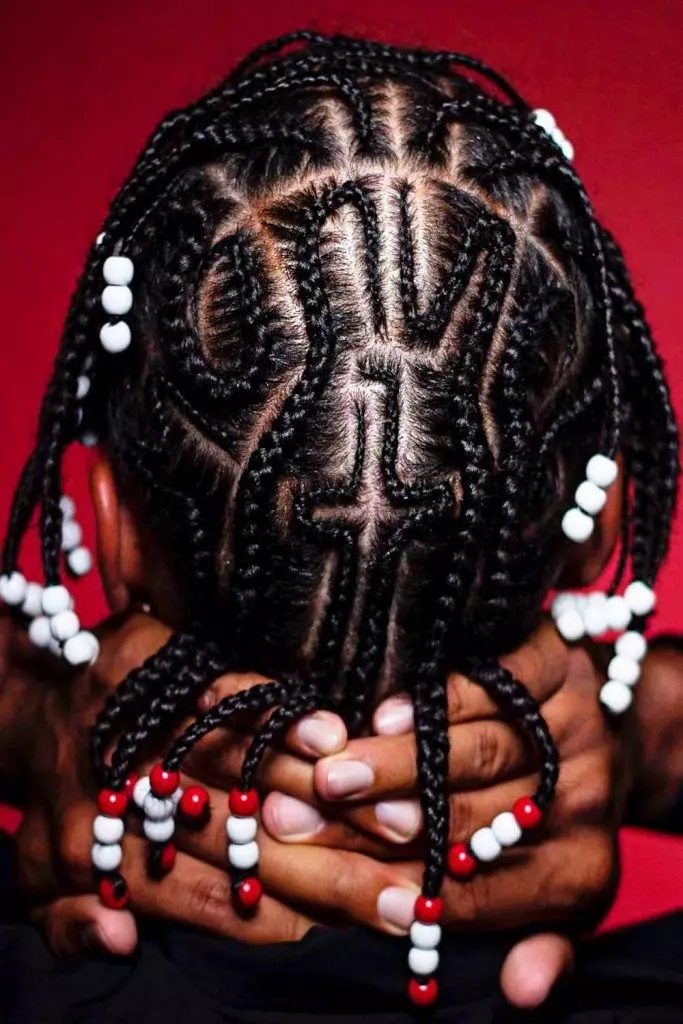 Accessorizing braids isn't new, but 2023 has taken it up a notch. From golden cuffs and rings to beads and shells, adding these little details can transform even the simplest braids into something fit for a king.
Braided Top Knot: Urban Sophistication 🌆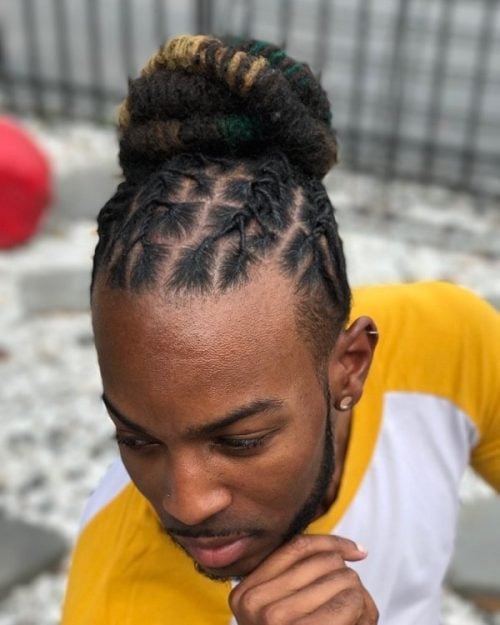 Braided top knots fuse the sleekness of braids with the edginess of a top knot. These are particularly popular among those with a significant hair length, allowing the hair's volume to be stylishly secured atop the head.
ALSO READ: 10 Quick and Easy Short Natural Hairstyles for Everyday Wear
Fishtail Braids for Men: Intricate Allure 🐟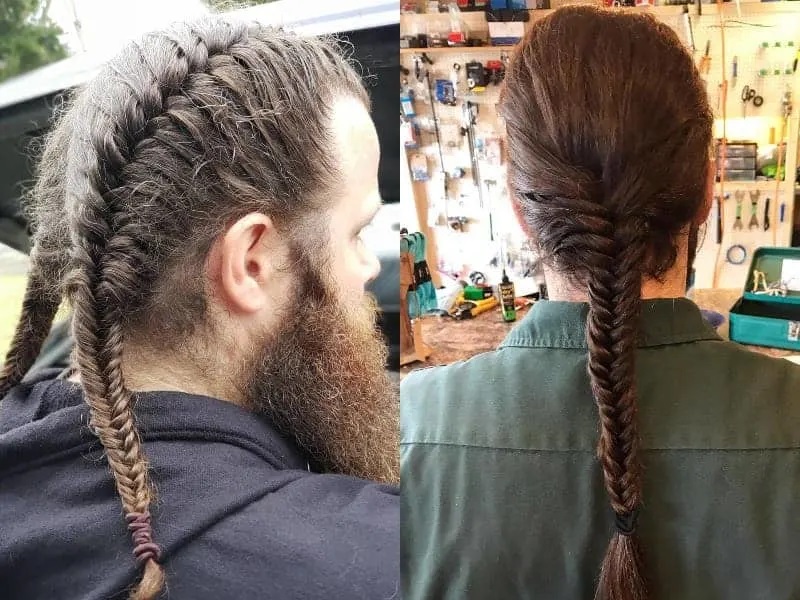 Though once more popular among women, the fishtail braid's intricate weaving has found its place in the world of men's hairstyling. It's an eye-catching style, perfect for those wanting to make a statement.
Long Braids for Men: The Ultimate Style Statement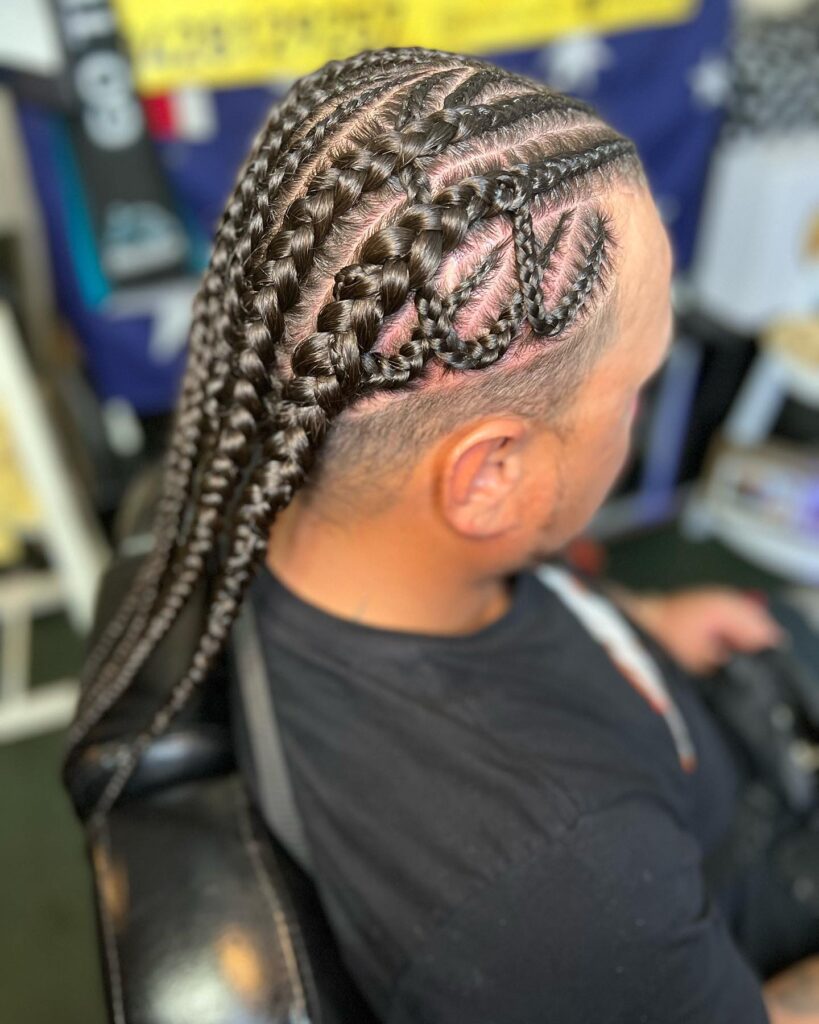 Long braids for men are more than just a hairstyle; they are a testament to patience, cultural appreciation, and style evolution. In today's world, where self-expression and authenticity are celebrated, long braids offer men an opportunity to embrace both.
So, whether you're looking to make a bold style statement, connect with your roots, or simply change things up, long braids might just be the hairstyle to embark on your next personal and style journey. 🌟🌀
ALSO READ: Top 5 Natural Hair Mistakes and How to Avoid Them
Mohawk Braids: Edgy Meets Elegant 🔥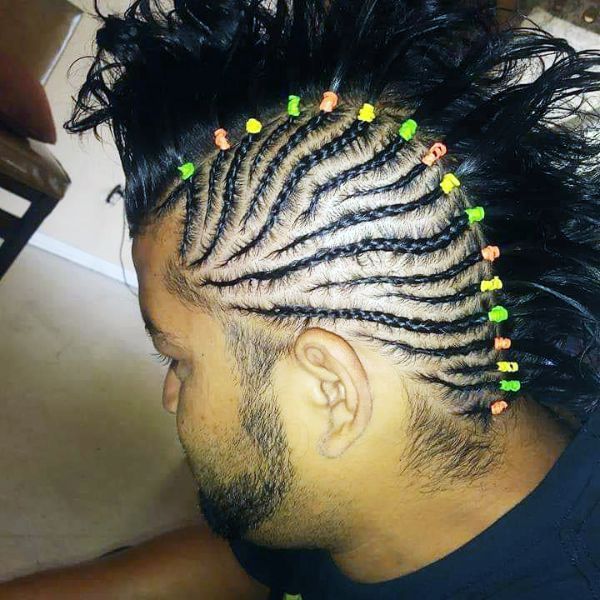 Combining the rebellious spirit of the mohawk with the elegance of braids creates a show-stopping look that's both daring and refined.
Conclusion
As we navigate through 2023, it's evident that Black men's braids are more than just a hairstyle. They're a fusion of history, culture, artistry, and individual expression. Whether you're looking to make a bold statement, honor tradition, or simply try something new, this year's braid trends offer something for everyone. Embrace the twists and turns, and don't be afraid to let your personality shine through. 🌟
Remember, with hair, as in life, it's all about enjoying the journey and embracing every twist and turn. Happy braiding! 🌀🖤