Step by Step guide to a fabulous 10 minute natural hair style
If you have gone natural or are thinking of going natural but are worried about quick and manageable hair style ideas, do not fret. We know every naturalista wants to look smashing without spending too much time. Checkout this natural hairstyle tutorial and learn how to piece together this fabulous, work and social life friendly look in very little time.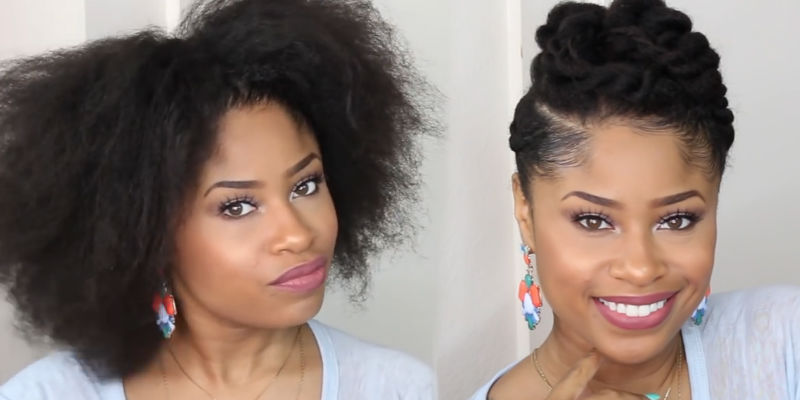 10 Minute Natural Hair Style Tutorial
Start with clean blown out hair and the following products.
Step 1 – Use long tail comb to divide hair into 3 parts. Use rubber bands to set aside the parts not being worked on.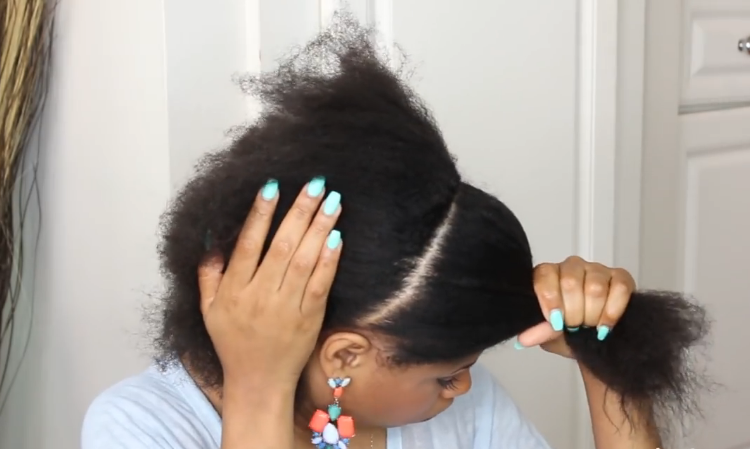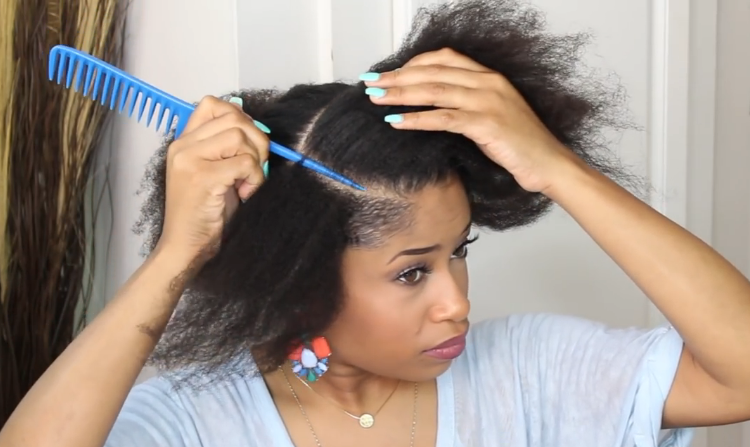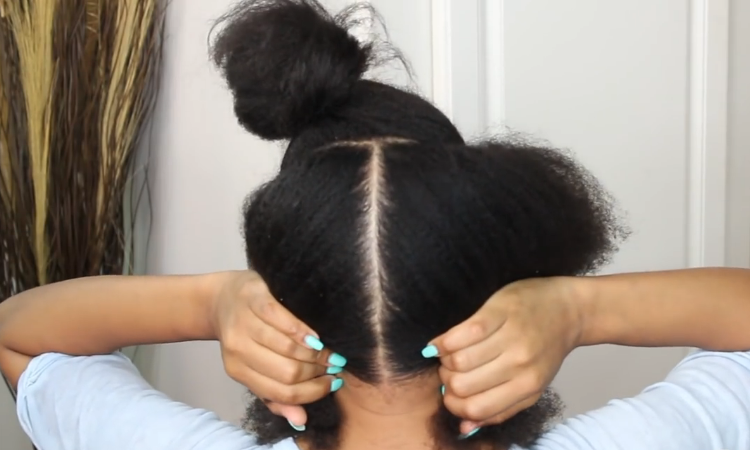 Step 2 – Cornrow the left and right parts to the back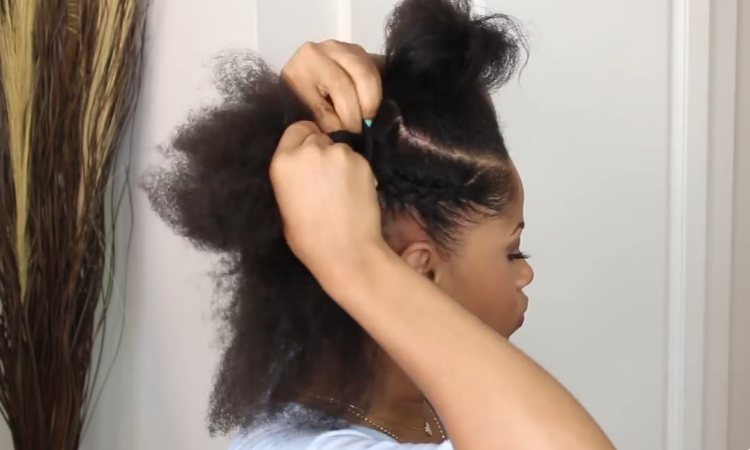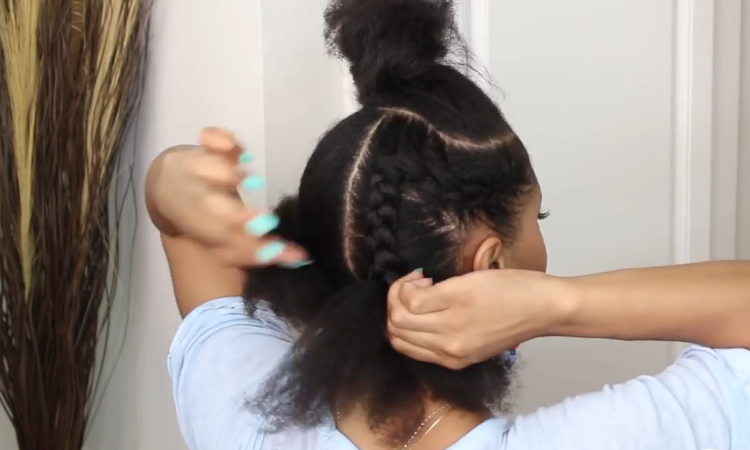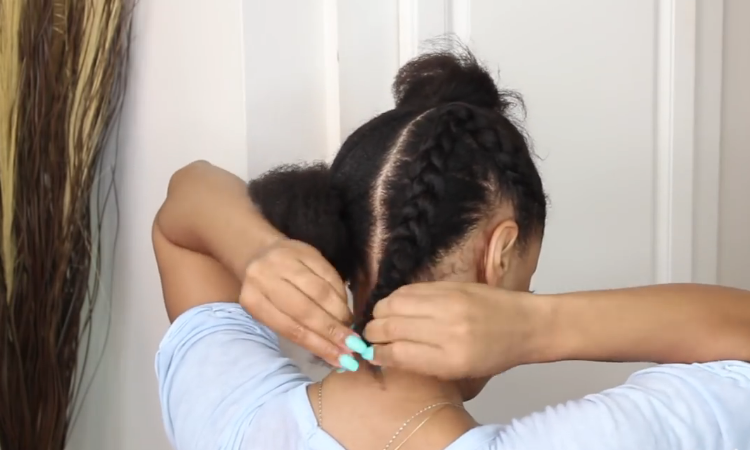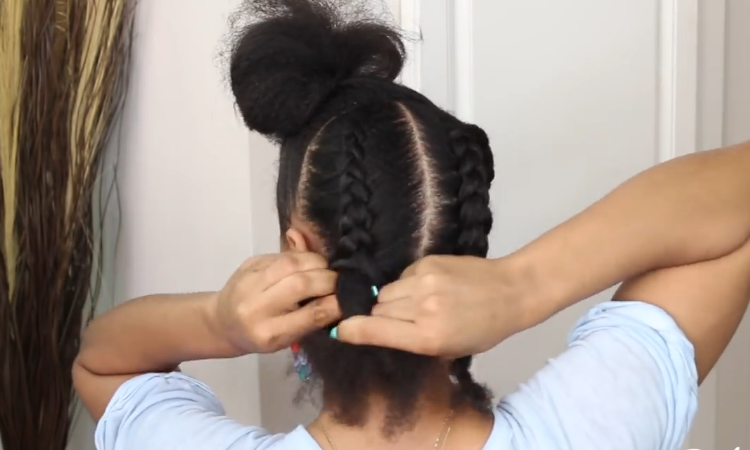 Step 3 – Secure the ends of the cornrows with pins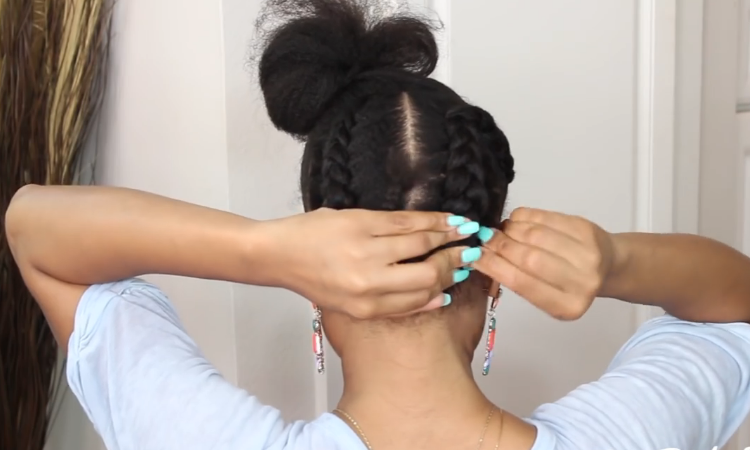 Step 5 – Do lose chunky flat twists on the front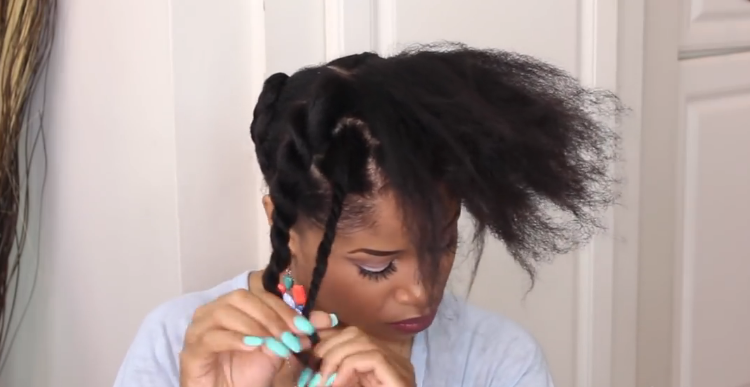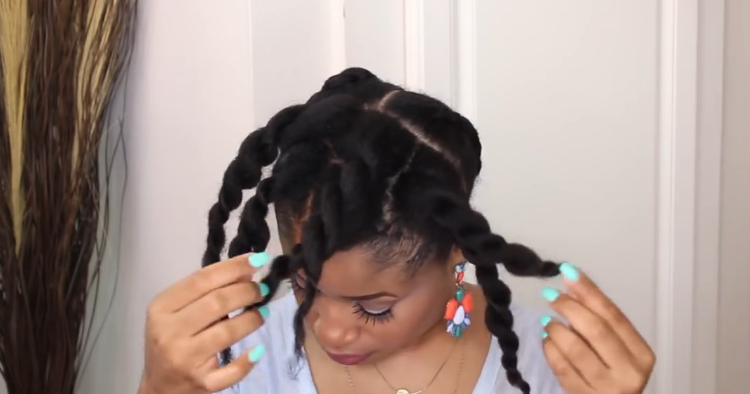 Step 5 – Pinup twists for a pompadour effect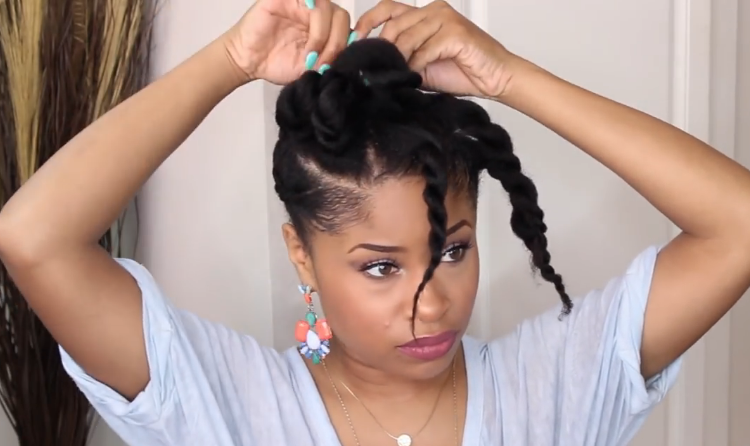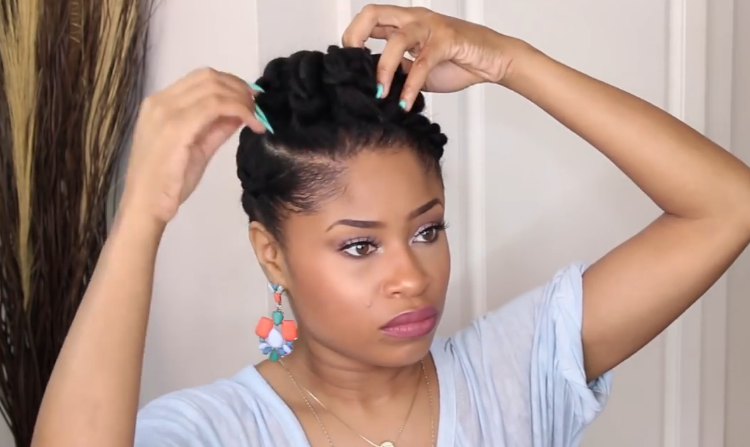 Step 6 – Smooth your edges with the ecostyler olive oil gel and voila! you are good to go.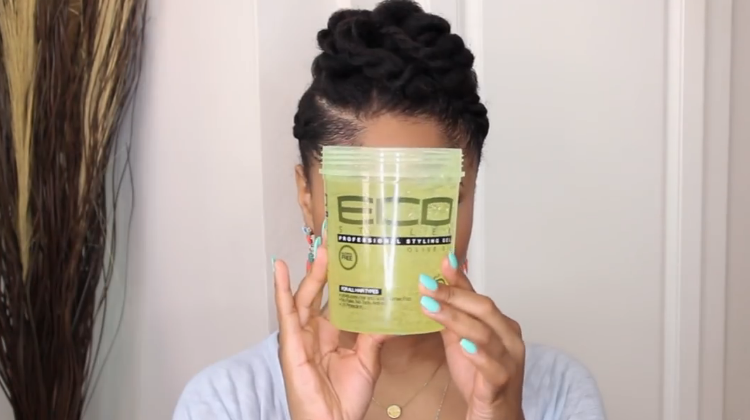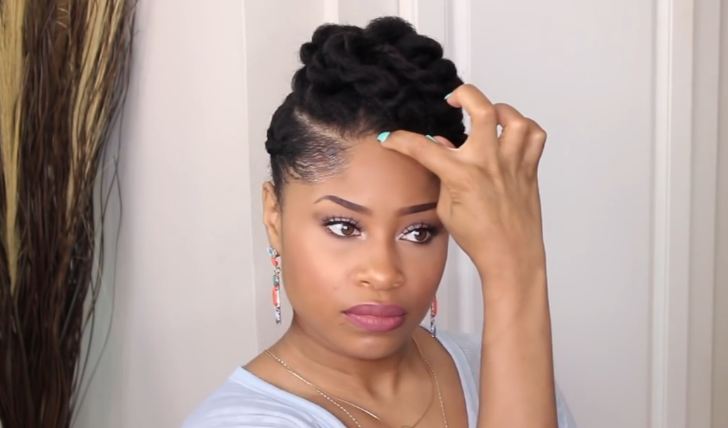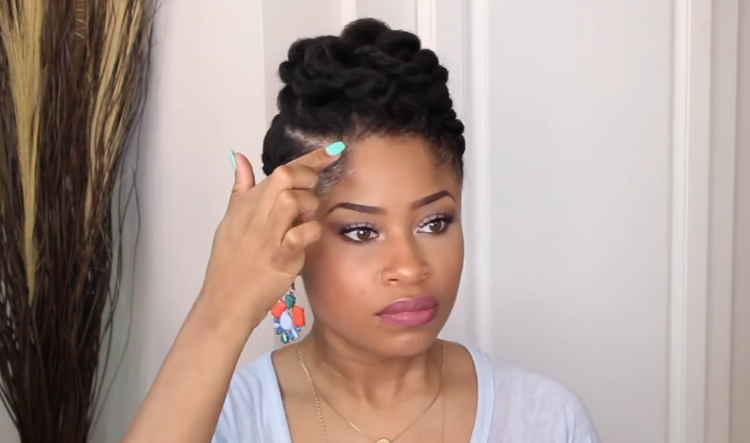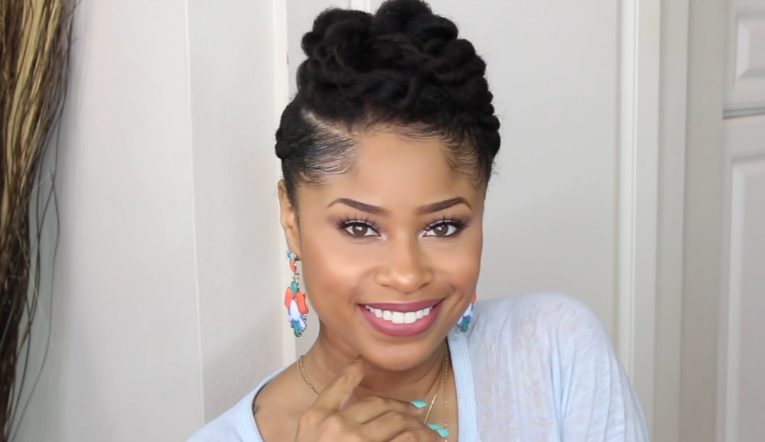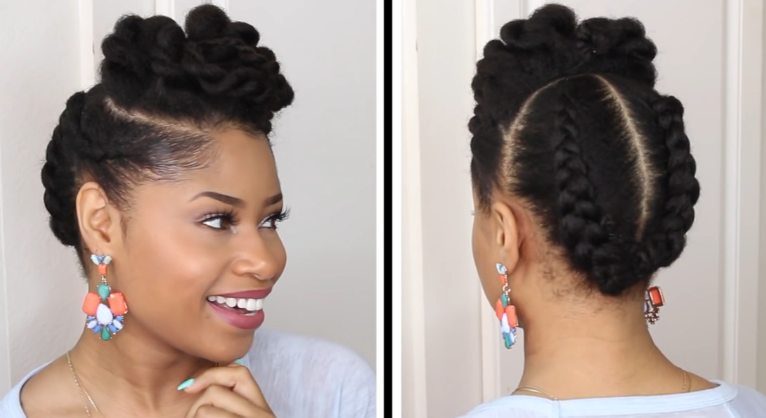 Watch the Youtube Video Here