Easy Natural Short Hair Faux Afro Bun For The Beginner Naturalista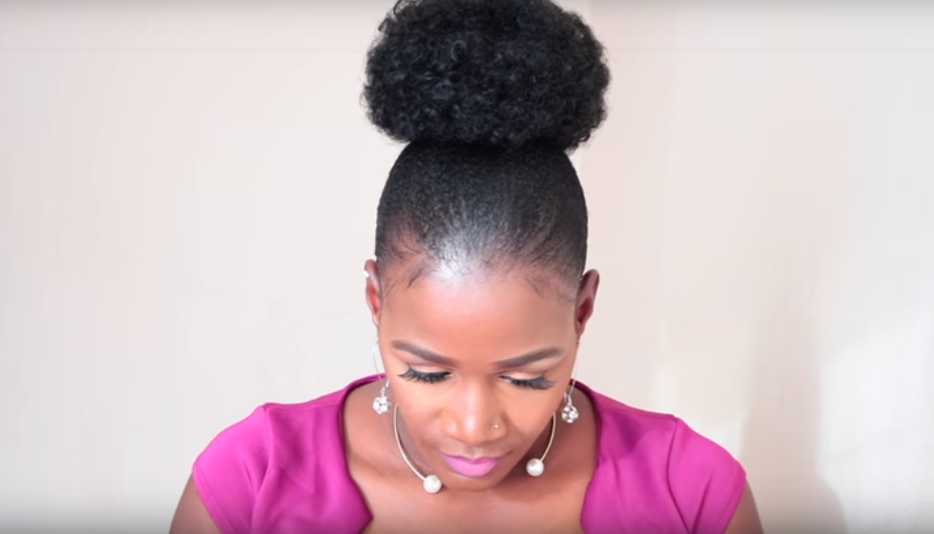 It is no secret. Kinky curls come with loads of opportunities and lots of creativity. However, they can be nothing short of challenging if you are new to the natural hair journey. For weekends or perhaps for work – what do you do with those short kinky curls so you can get up and go quickly? Don't fret just yet, we have this quick and easy solution for you. Even the Naturalista beginner can pull this off.
This top natural hair bun by Youtube hair blogger Jane Nashe is suitable for shorter hairstyles. It is boosted with a faux afro puff that finishes seamlessly giving an authentic vibe.