Here Are The 10 African Braided Hairstyles That Trended In 2023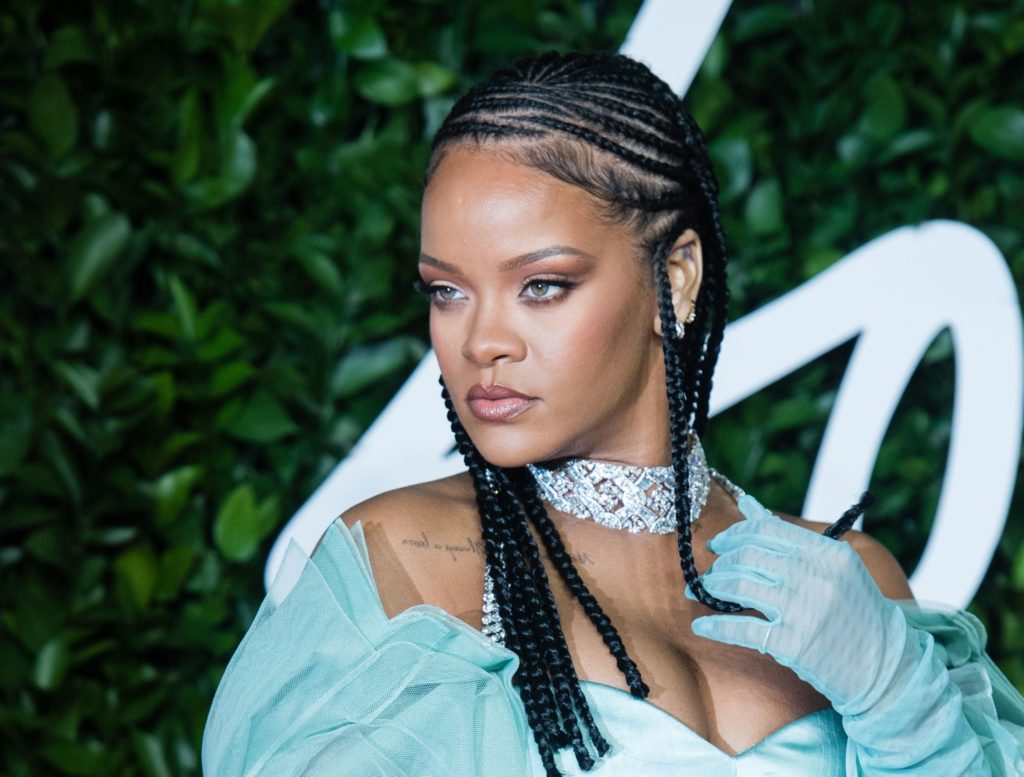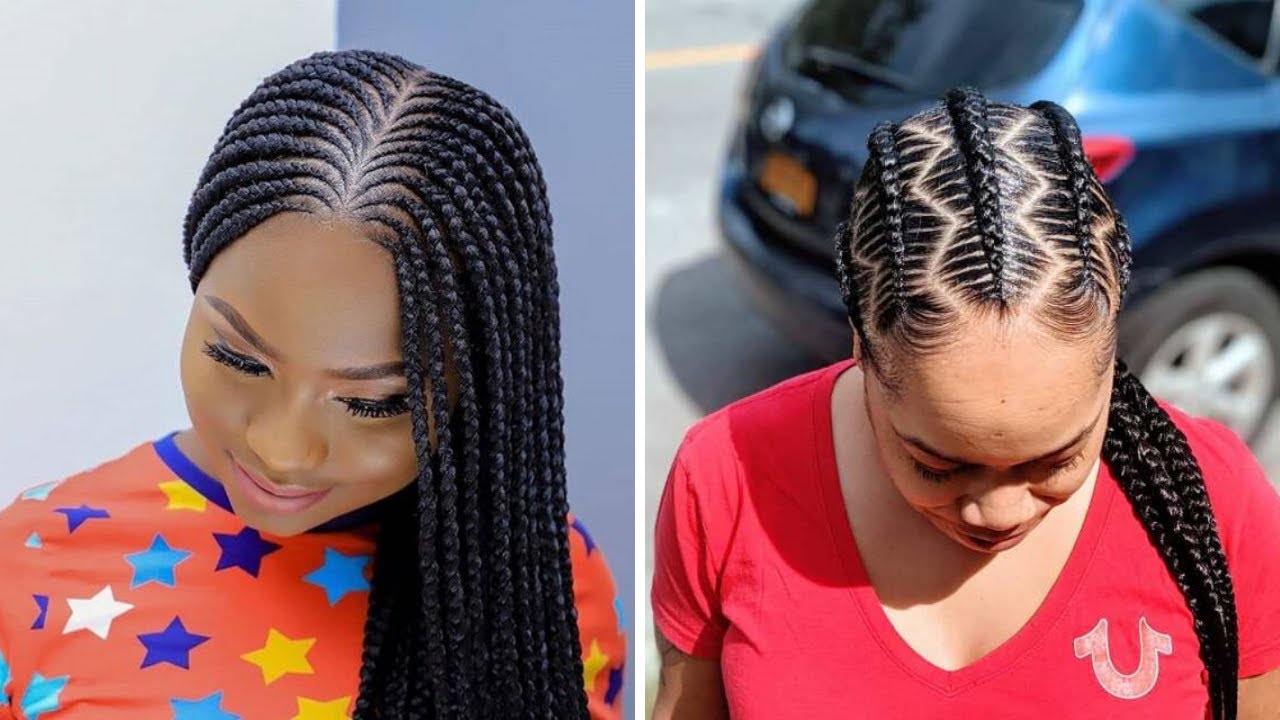 One of the most fascinating cultural products to come out of the African continent is braided hairstyles. Braids are versatile and perfect for any occasion. They perfectly fit almost always when made on the scalp of any black woman. From complex patterns to simple plaits, braids are great irrespective of age or occupation. In this post, we present 10 braided hairstyles that caught the public eye in 2020. Before we delve into that, let's look at a few details to help you make the right pick for your braids. 
What are the Most Popular Braids? 
Several factors can influence personal favorites for braided hairstyles such as geographical location and shape of the head or face. However, box braids are super popular. This is because box braids come in many variations. There are about 65 variations. This increases the chance of finding the perfect match.
What Braid Styles Last the Longest? 
With hair retention too, Box braids are your surest bet. They are easy to maintain and you can wear them longer than the other braided hairstyles. Although box braids may be difficult to fix, especially miniature braids, it is usually worth the stress as it could last you up to 3 months. If well-maintained, there is also little risk of serious meshing
What is the Easiest Type of Braid? 
Crochet braids are super easy braids if you want a stress-free process. They are fun and possess an expressive glamor that will leave people in awe. Also, crochet braids also give your natural hair the time it needs to heal. It is a low-maintenance style that could last you up to two months. Now, here are the 10 braided hairstyles that received incredible buzz in 2020. 
1. Box Braids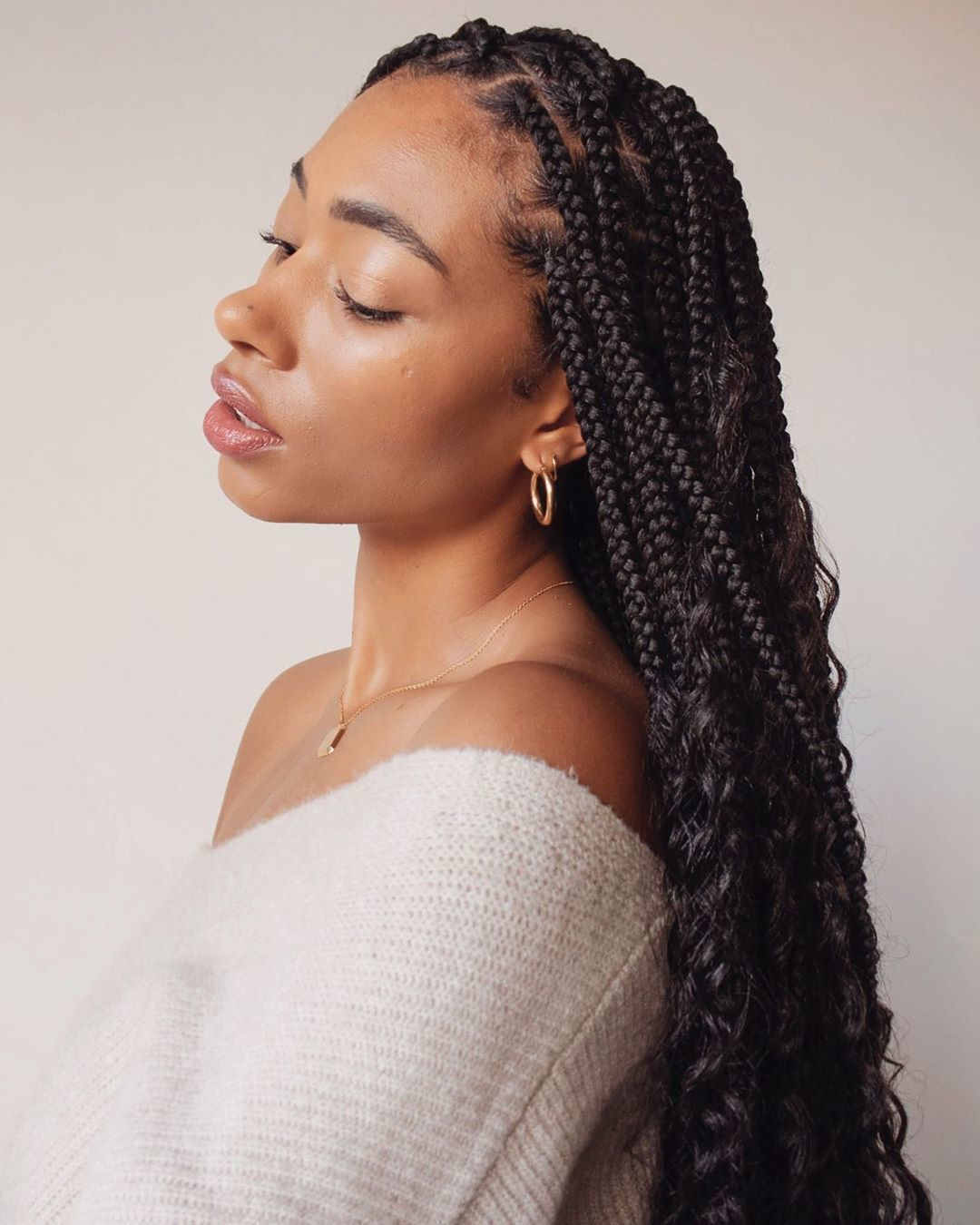 For hair with Afro texture, box braids are classy and iconic. Box braids are so-called because they result from sectioning your hair into squares. Usually, hair extensions come in handy when installing box braids. These hair extensions vary in length, size, and color, depending on choices and the color and texture of your hair. 
If you plan to get the style for yourself, treat and trim your hair before visiting your stylist. This is because if you have natural hair, your stylist is likely to use blow-drying to make installation easy. Once you have the braids fixed, stylists still recommend that you moisturize. "Products that have penetrating ingredients like coconut oil, jojoba oil, and olive oil are great to use while wearing these styles," says Ursula Stephens, a celebrity stylist, and Dove ambassador. She also recommends that you take off the braids after a maximum of two months. 
2. Braided Ponytail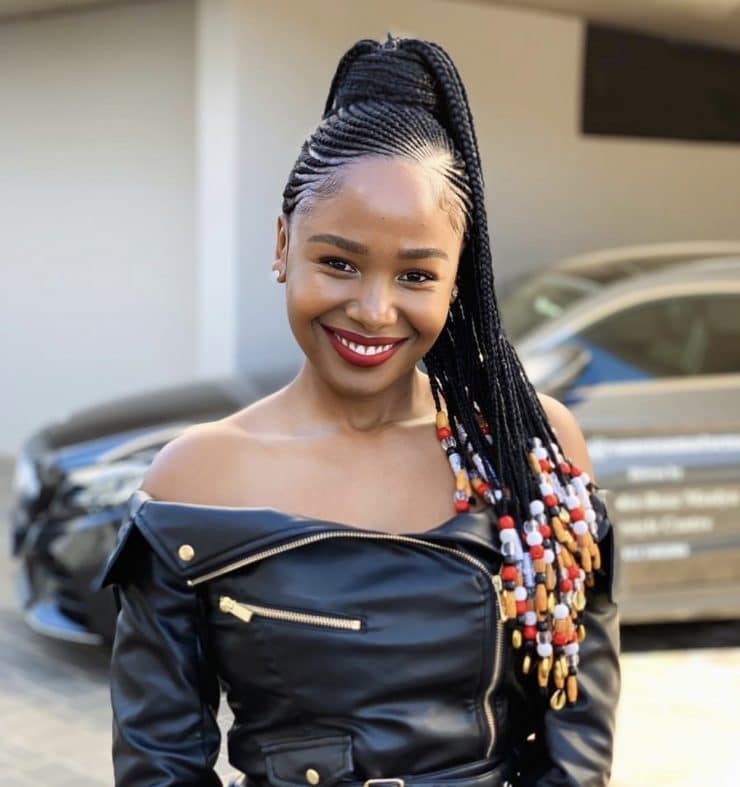 Braided Ponytail is an evergreen, expressively feminine style. They are versatile too, as you can wear them anywhere—from the office to the gym. Everyone loves braided ponytails because it beautifully draws the eye up, projecting a longer, prettier face. It is literarily the one hairstyle that will make people not to look down on you 😂. You can make your ponytail smoother and more appealing by wrapping some braids around it and covering it with a snag-free elastic. For some extra personality and spice, add some hair accessories. 
3. Crochet Braids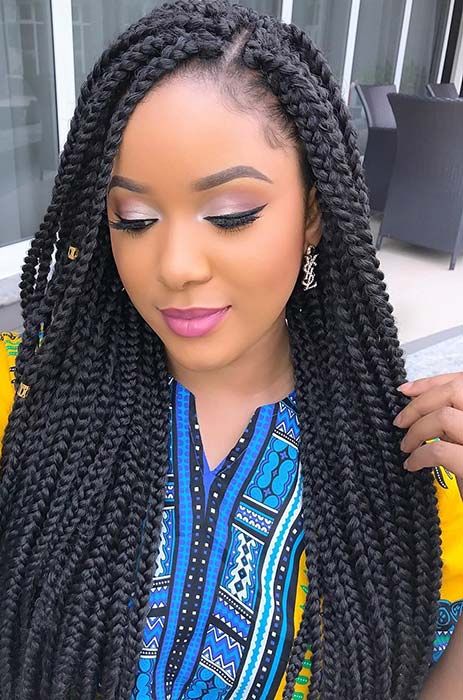 The crochet technique is interesting and can guarantee perfect braids. However, you need to be really skillful to be able to pull it off. Firstly, you need to braid your hair into cornrows. These cornrows serve as the foundation for the crochets to come in later. Afterward,  your threads crochet hair extensions into your natural hair using a crochet hook. He or she will finish-off by plaiting these extensions into your preferred style. Alternatively, you can use ready-made braids. This will drastically shorten the time required to fix your braids.
4. Lemonade Braids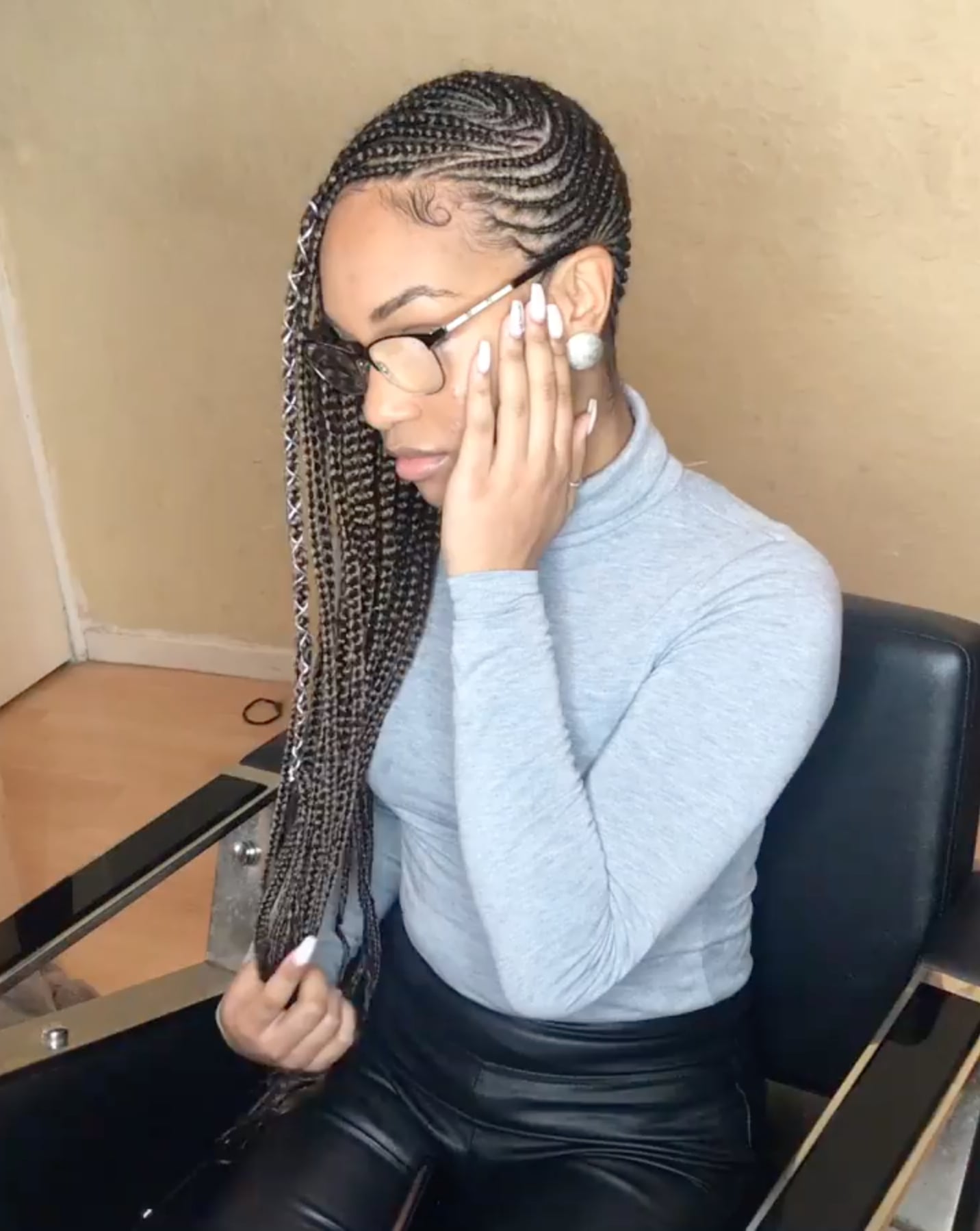 Lemonade Braids were first made famous by Beyoncé, who wore them on the cover art of her hit album Lemonade. Ever since, this alluring style picked up the name of the album. The style primarily involves braiding even and close-fitting cornrows that move towards the right instead of backward. Like most other African braided hairstyles, Lemonade braids are versatile. You can style them to your preference in terms of size and thickness. Also, you can style your braids with accessories or combine them with other cornrow styles. Touch up your edges to keep your secret admirers drooling. 
5. Goddess Braids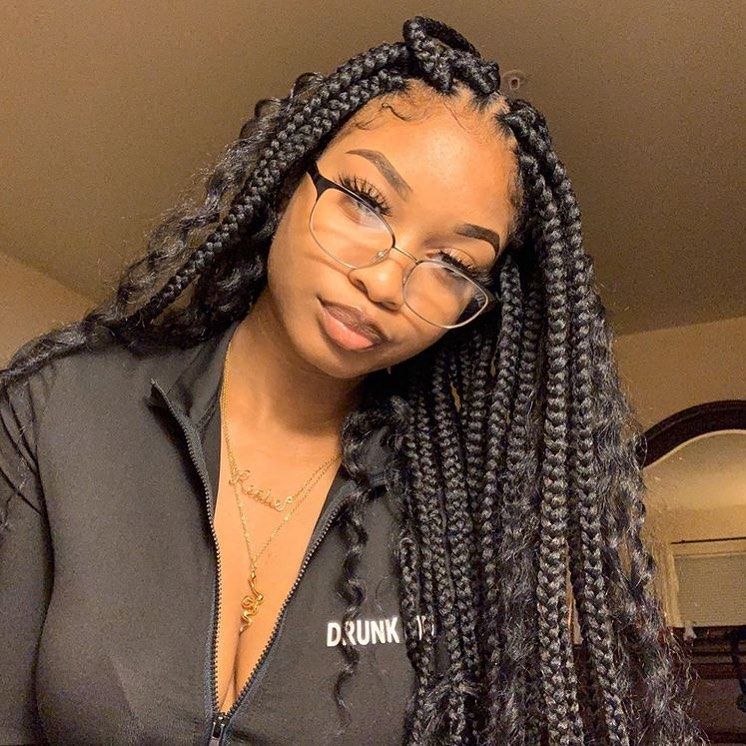 Although Goddess braids are thicker versions of cornrows, they are equally versatile. Stylists make this braided hairstyle using the underhand braiding style, forming the braids into a ponytail or an updo style. Sometimes you or your stylist may choose to leave the braids loose altogether. Whichever braiding style you go for, your Goddess braid will stand out from the other braided styles. Use traditional African beads to give this braided hairstyle an irresistible allure.
6. Feed-In Braids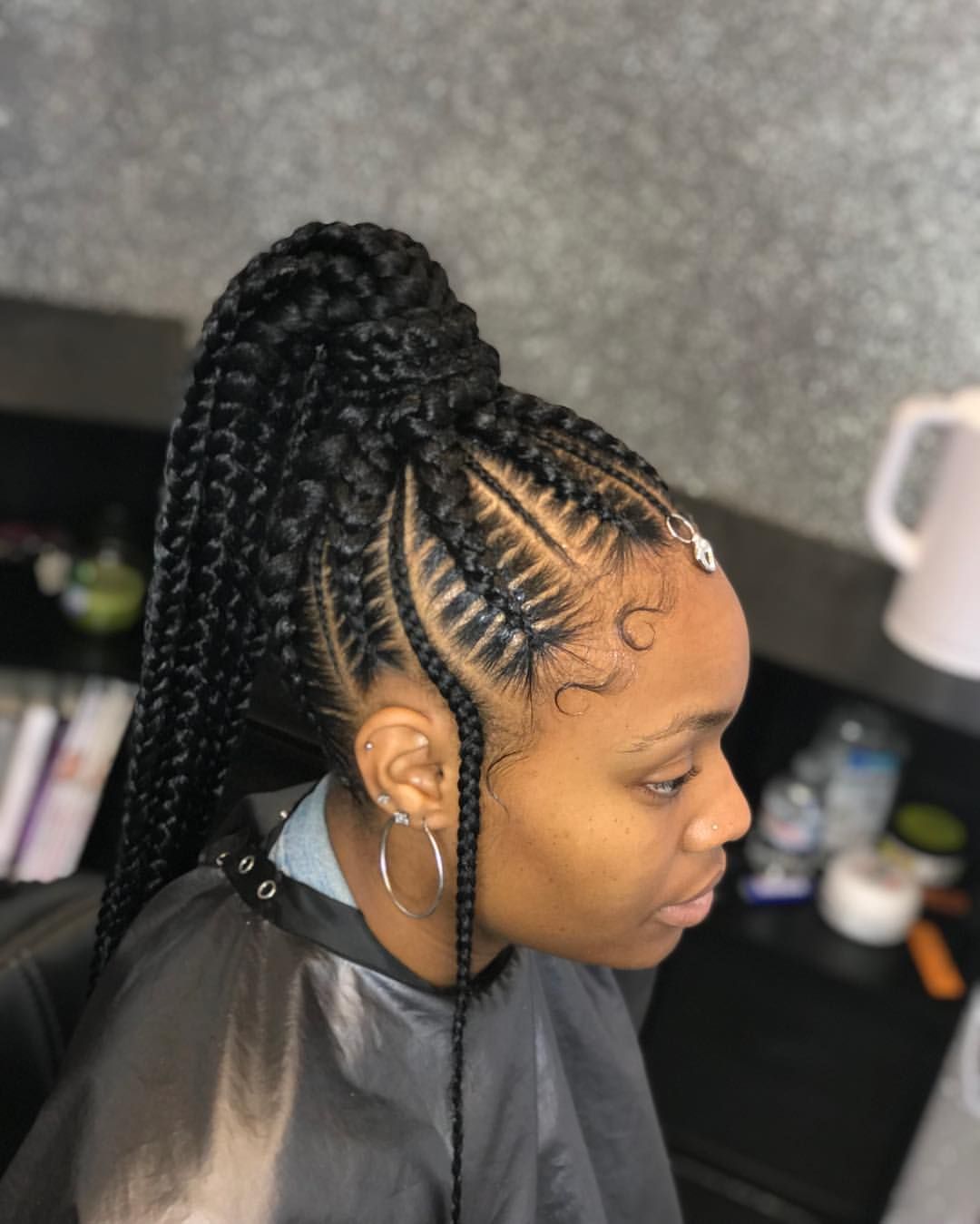 Truly, the feed-In braid is one of the best African braided hairstyles for protecting your hair. It is also called 'Knotless braids'. Call it cornrows-with-a-twist and you won't be wrong. In the normal cornrows, the rows are empty. However, in the feed-in braid, a smaller braid occupies this row. Feed-In braids are fuller than cornrows. Also, they are less bulky and, as a result, exert less tension on your scalp. There is a chic feeling that comes with wearing his hairstyle.  
7. Cornrow Braids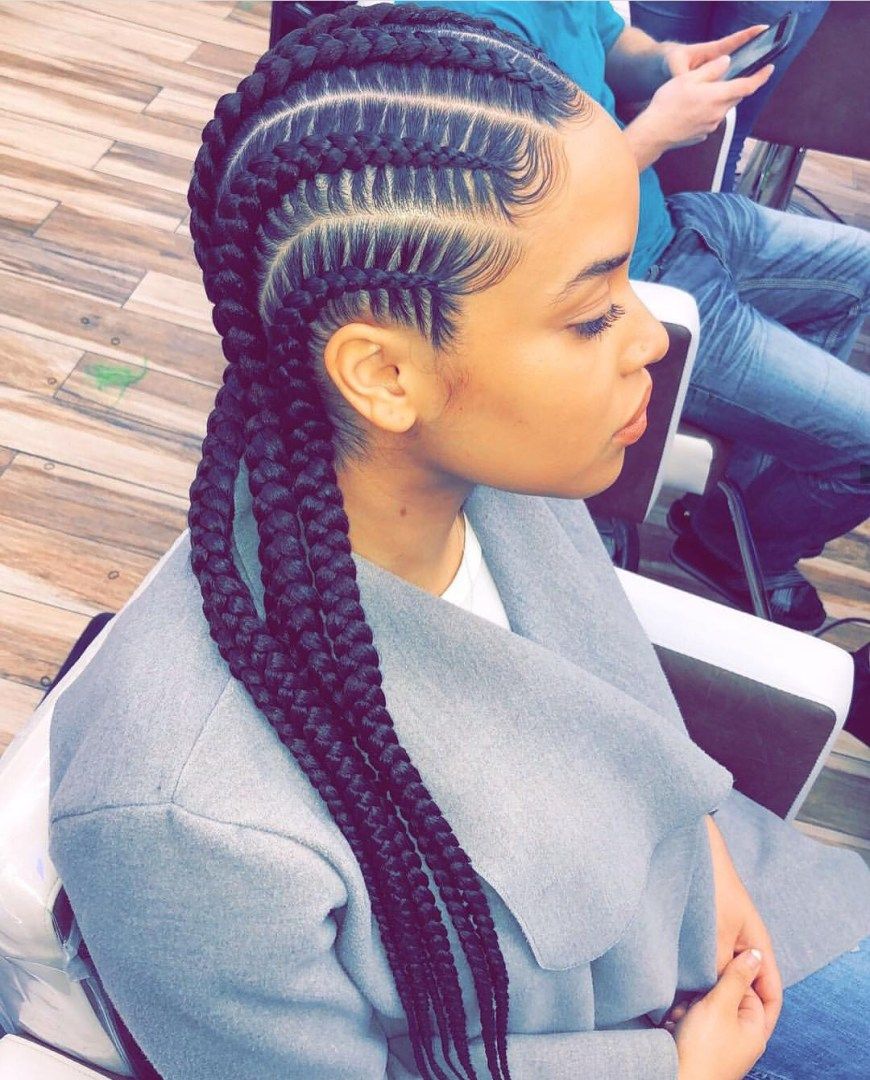 This is the most popular and most trendy of all African braided hairstyles for 2020. In fact, cornrows never go out of style. To make cornrows, the stylist uses the underhand technique to braid the hair close to the scalp, forming neat cornrows that spread across the scalp. Cornrows are super flexible—they could be thin or thick or combined with other styles, such as box braids. Your stylist may also decide to style your hair in a faux undercut. Cornrows are also protects your scalp and require little maintenance to last long—typically six weeks.  
8. Fulani Braids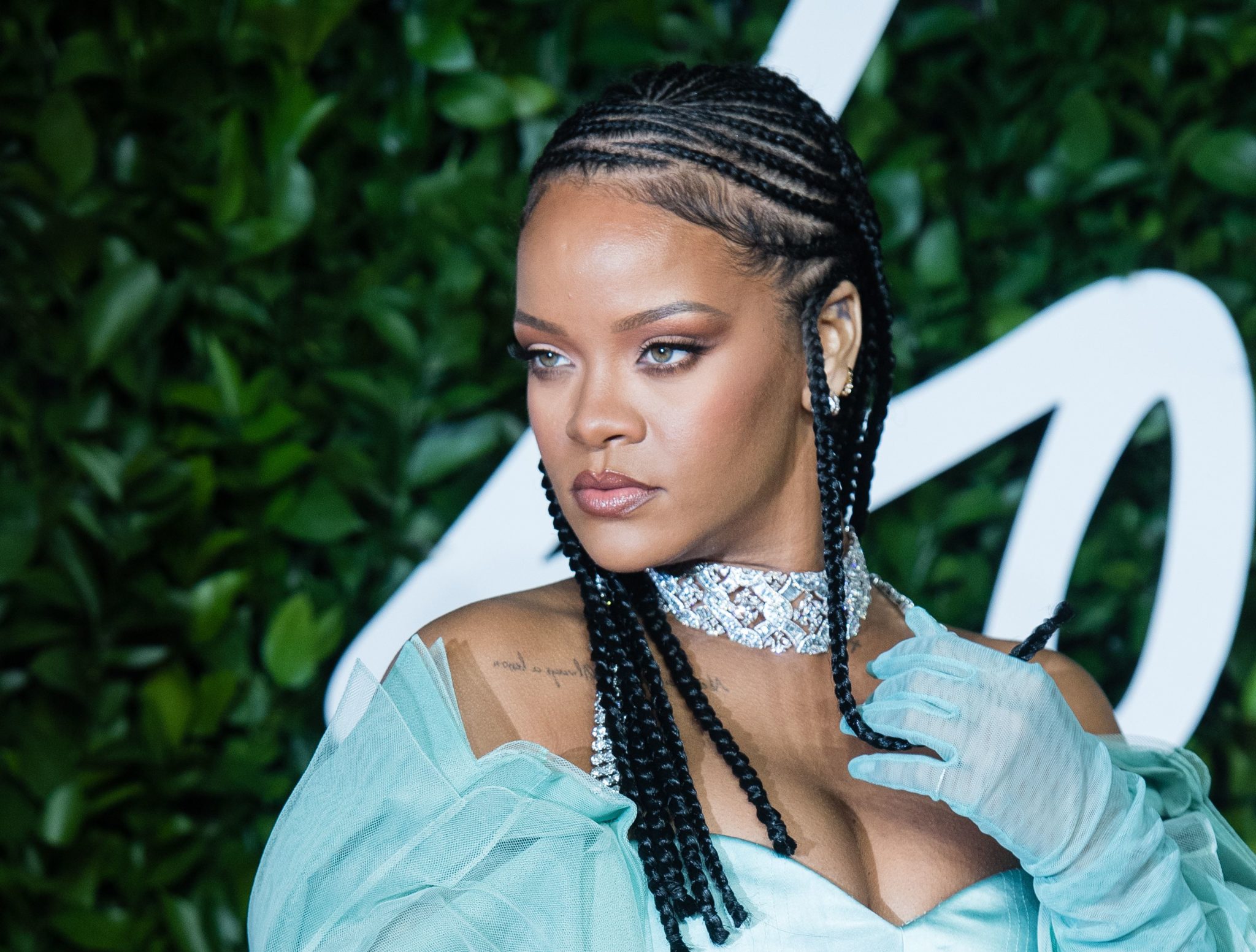 This is a signature hairstyle that belongs to the Fulani people in West Africa. This style requires your stylist to braid thin to medium locks in neat curved rows. These rows usually form a central twist around the crown. Most times, stylists beautify the central braid by adorning it with accessories to fit the shape of your face. If you have a great stylist, you can also combine Fulani braids with other styles to make it more fashionable. It is most ideal for those with very long frontals.
9. Butterfly Braids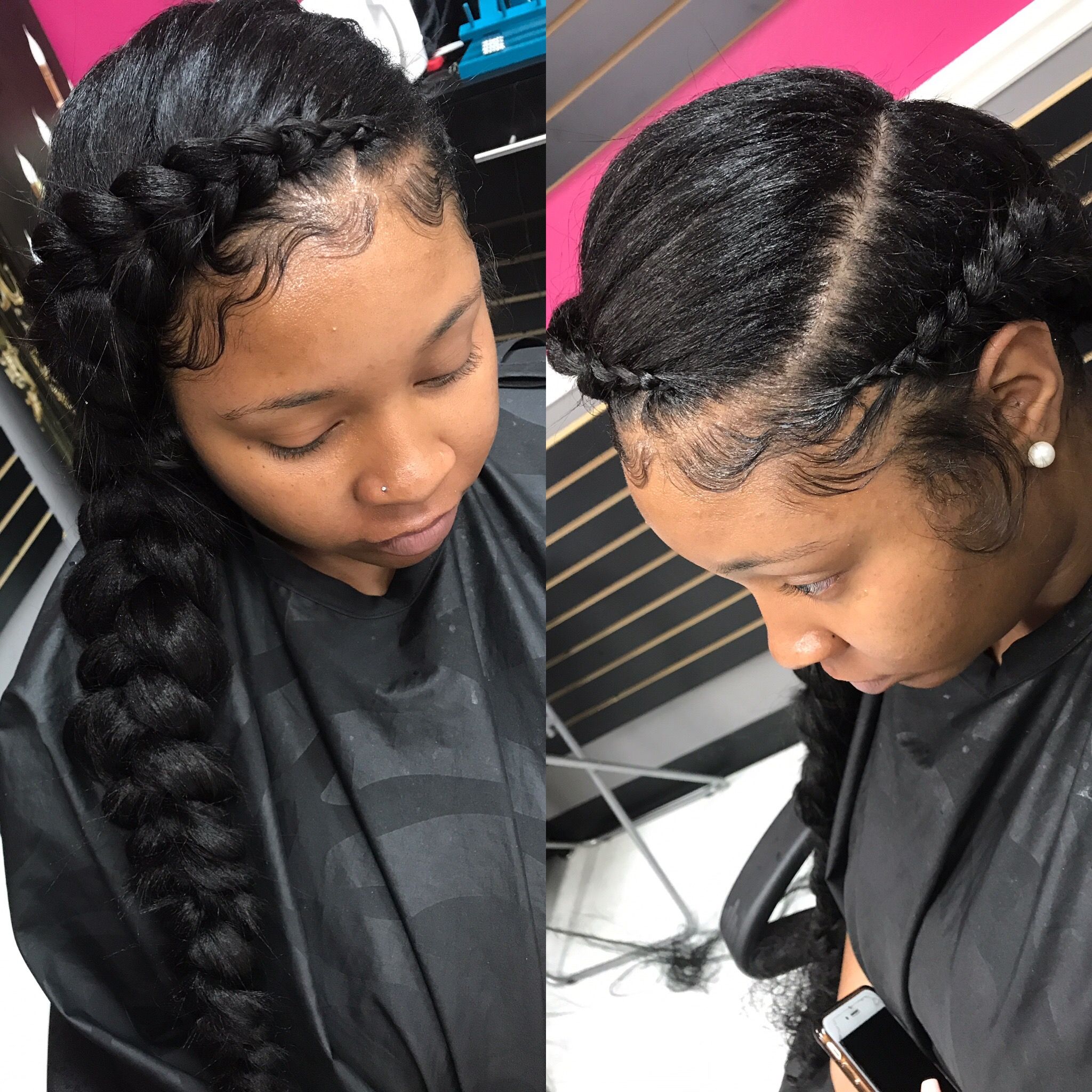 This style is a unique and will make you the center of attraction anywhere you go. It is one of the fast braids you make when you don't have the luxury of time but still desire to look chic. It is oversized, fluffy, natural-looking, and should appear partially done. Because of its thickness, stylists install butterfly braids with hair extensions and often keep braids in place by sewing them. After braiding, stretch parts of the braid to make it even fluffier and more appealing to the eye. You may also go for accessories like cuffs, pieces of jewelry, and beads. To keep your hair smooth and going for weeks, moisturize often. 
10. Jumbo Box Braids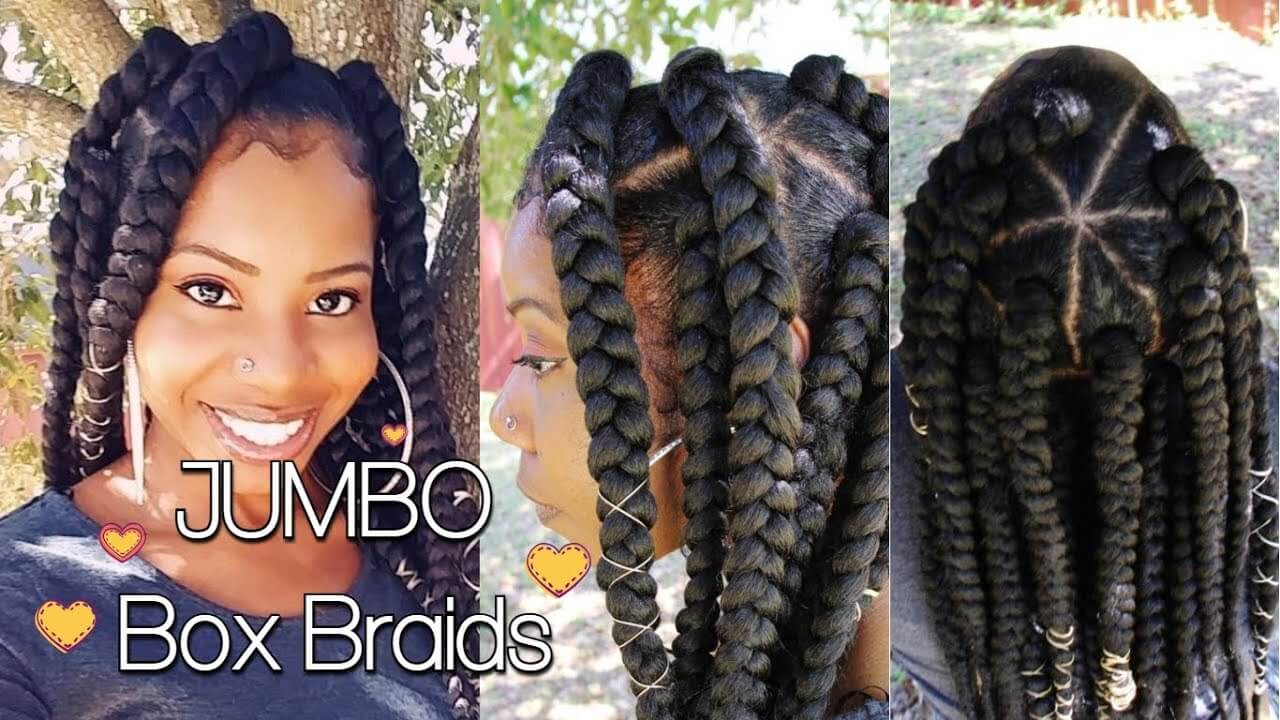 This braided hairstyle is perfect for those that wants to make a fashion statement. It is the type of hairstyle you wear when you want to intentionally get noticed. Obviously, it is not for everyone. However, it has a way of accentuating the face of those that are bold enough to wear them. They are thick, enticing, and, like butterfly braids, will have all eyes on you. Jumbo box braids are easier to fix and take off than all the other box braids. If you have naturally thick hair, this style is the perfect braided hairstyle for you. They glow with or without accessories. 
Conclusion
Braided hairstyles will continue to evolve. In fact, we are already keeping our eyes peeled for what 2021 will bring. One thing is clear, braided hairstyles will continue to be with us until the end of humanity. Which of the styles from 2020 do you find most enticing? Share your thoughts with us in the comment box below.