15 Rubber Band Hairstyles Getting Everyone Crazy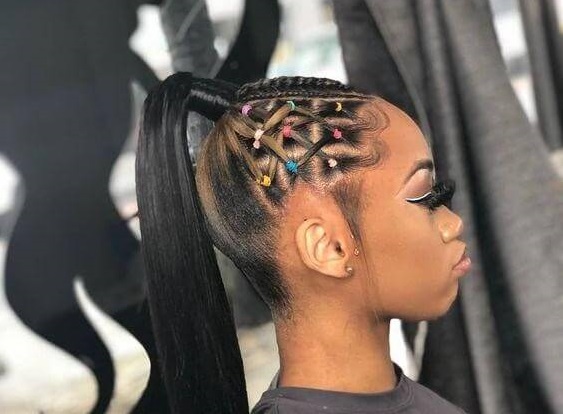 Are you looking for an adorable hairdo that is beautiful and versatile? Try rubber band hairstyles! Perhaps, one of the reasons why rubber band hairstyles are trending at the moment is because of how easy it is to achieve them. Also, they give the hair a kind of unique descent look and feel. One of their biggest advantages is that they are not as painful as braids. Here is our selection of 15 stunning rubber band hairstyles.
How do You Put Rubber Bands in Your Hair?
It all depends on the precise hairstyle and your hair type. If you have Asian or Caucasian hair, use a comb and wear your rubber bands while your mane is still somewhat moist. For Afro-textured hair, apply gel and untangle each segment with a brush before wearing the band.
Is it Bad to put Rubber Band in Your Hair?
Braiding rubber bands won't damage your hair but can weaken the mane's shaft if wrongly used. To prevent this, don't tie the rubber bands too tight or leave them on overnight. If you wear them on your hair for long, they will pull your mane aggressively, which may result in breakages.
Which Rubber Band is the Best for Hair?
The best bands are those specifically made for braiding and styling. They are reusable, strong, and come off easily. You can also use other alternatives over bands. This includes bandanas, chopsticks or pencils, hair ties, bobby pins, ribbons, or hair clips. The choice is yours.
15 Rubber Band Hairstyles Getting Everyone Crazy
#1. Rubber Band Hairstyle for Curly Hair
For all the ladies with curly natural hair and oval faces, this is the style for you. The main aim of this hairdo is to flaunt the shiny natural curls of your hair while creating a distinct and elegant design with rubber bands at the fore. First of all, divide your mane into boxes. Next, twist or braid the hairpieces together with rubber bands. To create springy and shiny curls on the remaining hair, spritz through an oil fog.
#2. Easy Side Part Rubber Band Hairstyle
Ladies with crinkled, rough, and thick mane know the advantage of tying their hair with rubber bands. The bands add some flair to their hair. This hairdo is suitable for ladies with oval faces. To rock it, make some stunning patterns on the side of your mane by the use of colorful bands. This style works well with the up-do hairstyle.
#3. Rubber Band Hairstyle for Short Natural Hair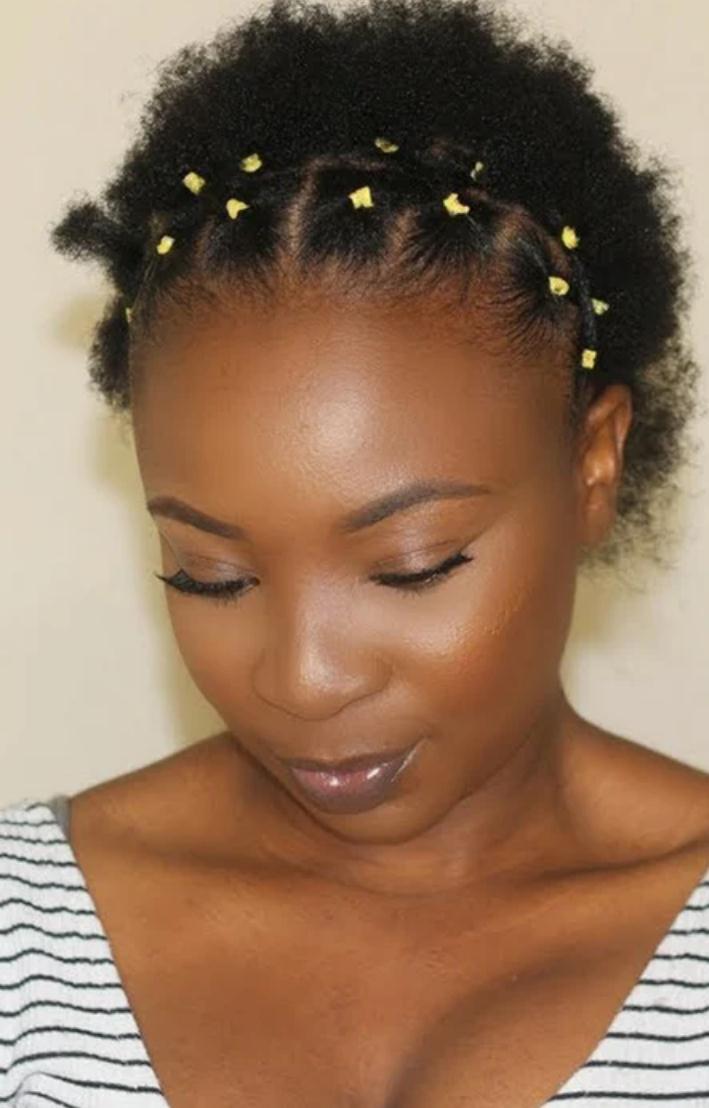 The perfect way to add an eye-catching and fun quality to your short natural hair is by introducing rubber bands to it. This style is suitable for ladies with round faces. Divide the front part of your mane into inch-wide segments and secure each section with a rubber band. Once you complete the front part of the hair, leave the rest of it loose. It's that simple and should only take a few minutes. The result is a feminine, pretty, and cute appearance.
#4. Rubber Band Hairstyle for Wavy Hair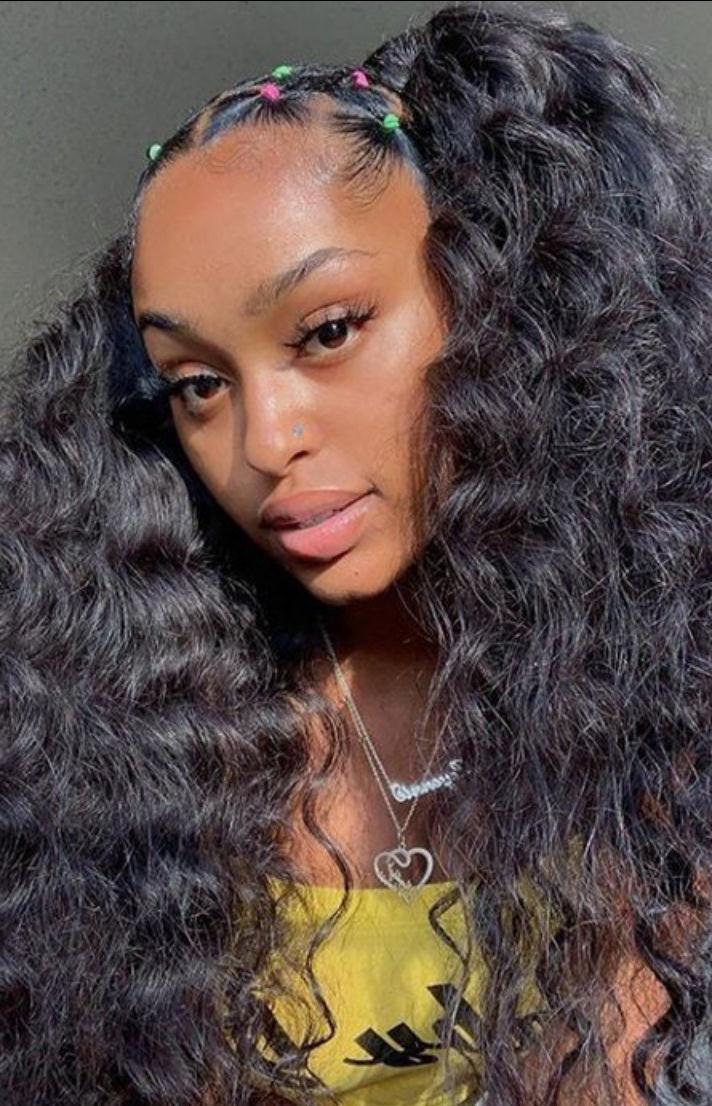 This hairdo allows you to show off your giant, springy curls. An excellent and cute option for you to rock this hairdo is by combining curly hair with the criss-cross rubber band design. It's suitable for ladies with round faces. It ensures that you're the center of attention due to the disparity between the volume of your remaining mane and the flat elastic bands. This rubber band hairstyle beautifully frames your face and brings back the 90's vibe.
#5.Updo Hairstyle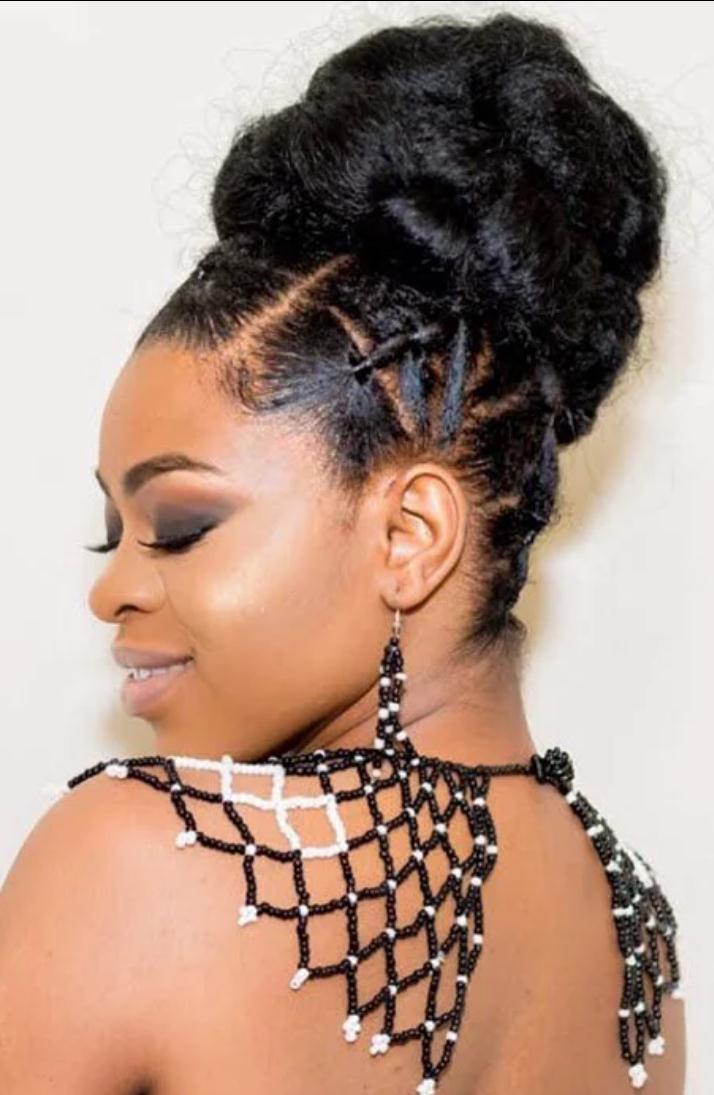 The updo hairstyle may be a simple hairstyle but the introduction of rubber bands can add allure and an extra touch of elegance. This hairdo is suitable for ladies with oval faces. Create patterns at the side, back, and front parts of your head using the sectioning technique. Twist into a bun the rest of your hair. The bun shouldn't be too complex since you want the rubber band segments to provide attention and distinction. The rubber bands will also draw attention to your face and jewelry like earrings.
#6. Criss-Cross Rubber Band Hairstyle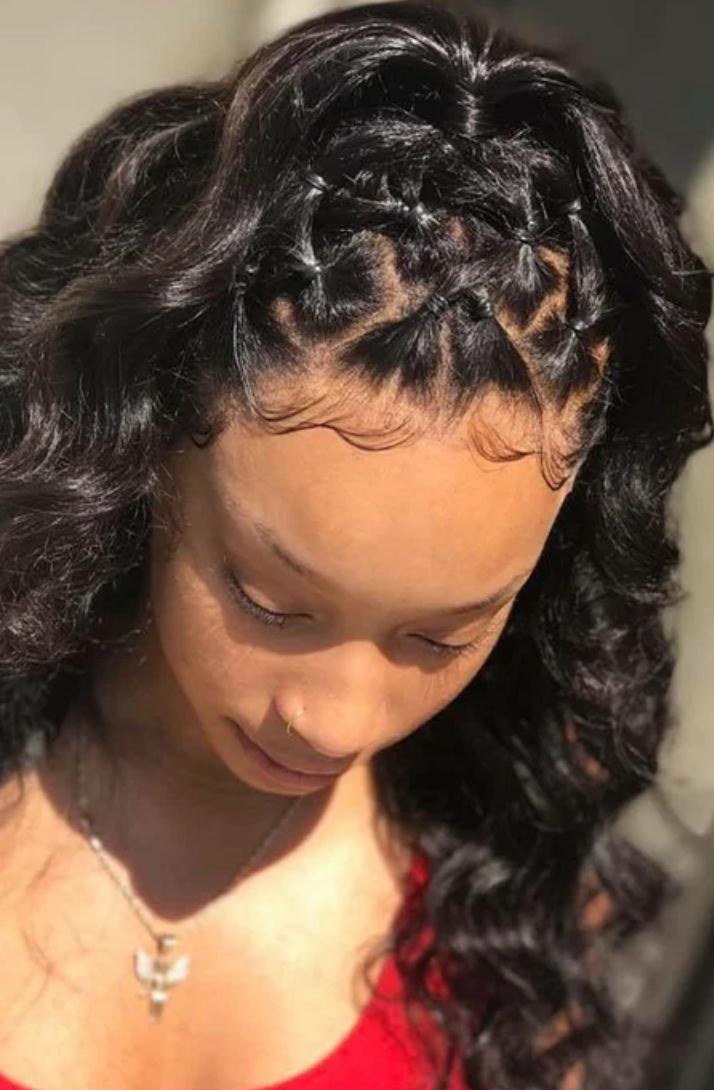 This is one of the best-known rubber band hairstyles. It's suitable for ladies with oval faces. To get this done, you either section the side, crown, or front part of your mane into diamonds or triangles. Then, secure the hair in each segment with a band. Finally, join the partitioned hair diagonally working from the fore to the hind in an overlying criss-cross design. Secure the mane in a ponytail, bun, or puff once you finish.
#7. Rubber Band Straight Ponytail Hairstyle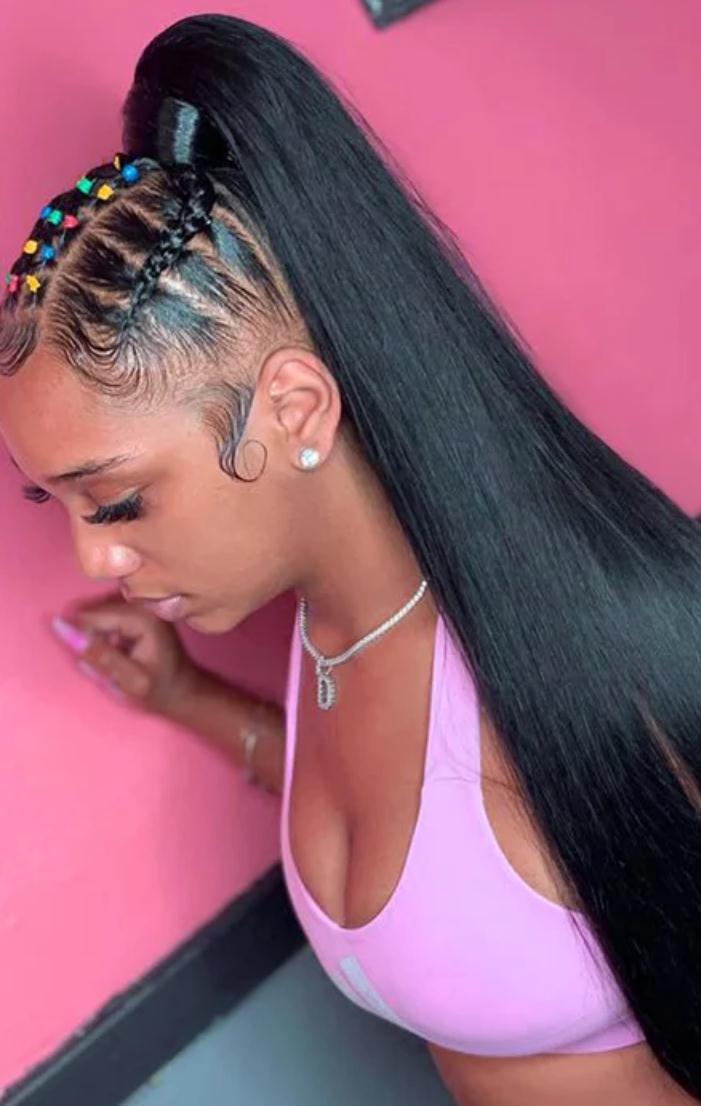 With rubber bands, you can add a touch of playfulness to any hairdo. This hairstyle is suitable for ladies with all kinds of faces. On this rubber band straight ponytail hairstyle, your hairstylist can make a rubber band design at the crown of your head before attaching extra-long extensions. The extensions will act as your ponytail.
#8. Rubber Band and Bun Hairstyle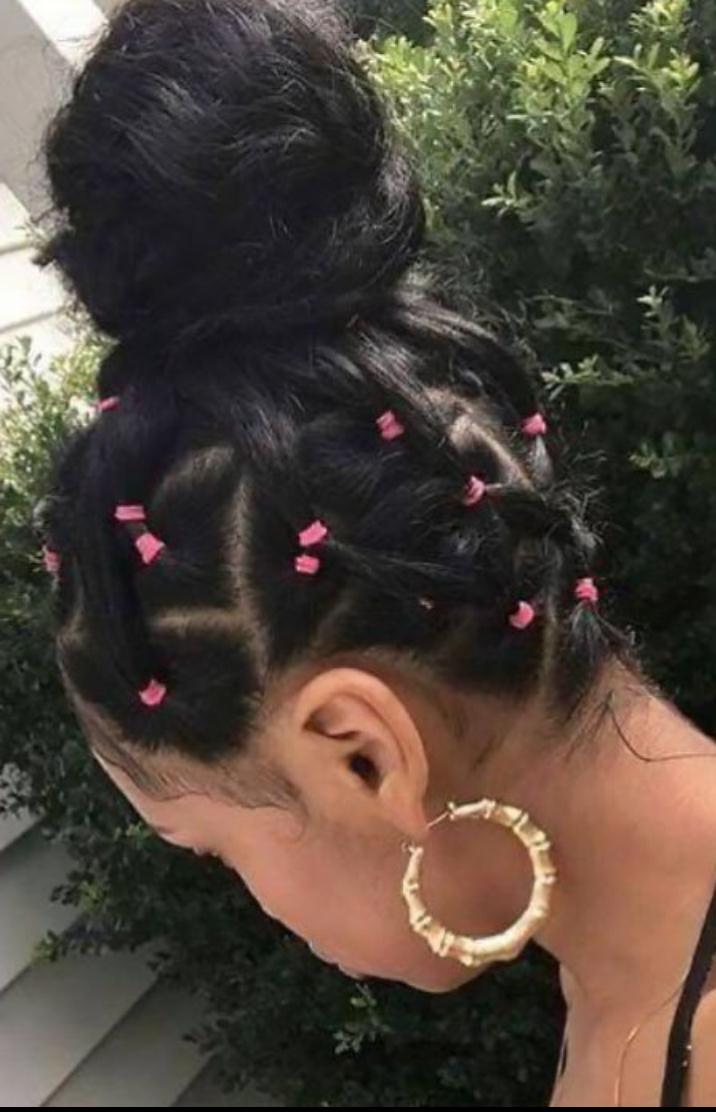 The easiest way to give your bun a distinctive flair is by adding a rubber band pattern. This hairstyle is suitable for ladies with oval faces. The design can be created in one section—for example, the front—or all over. Whatever you pick, you'll get a stylish and eye-catching contrast. For formal events, use rubber bands that resemble your hair and opt for light-colored bands for other events like date nights.
#9. Rubber Band Pigtails Hairstyle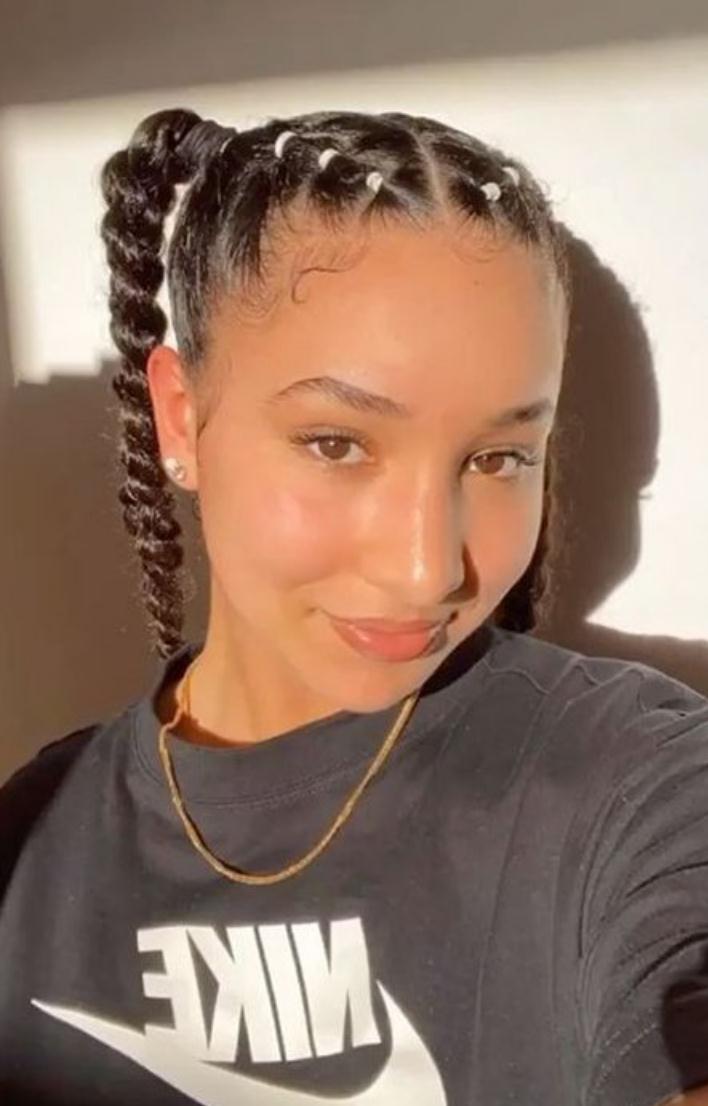 Combining your pigtails with rubber bands will make them stand out. This hairstyle is suitable for ladies with round faces. To achieve this, your hairstylist should secure the rubber bands in diagonal segments. The outcome should provide the Dutch braid effect.
#10. Rubber Band on Braids
The best way to inject lively color into your hairdo is by using colored rubber bands. This hairstyle is suitable for ladies with diamond faces. You can place rubber bands at different intervals of your hair. The hairstyle is perfect for those who have long natural braided hair. Once you've placed the bands, add equally bright hair clips to complement the look.
#11.  Two Buns Hairstyle
If two heads are better than one, then two buns may not be an exception. Pairing your two buns with bands makes them stand out. It's suitable for ladies with oval and circle faces. This hairstyle is done the same as the one containing one bun, the only difference being this one has two buns. The buns pop out more since the rubber band segments guarantee the mane lies flat. Go for colorful bands over basic white or black to make it look livelier. This hairstyle is suitable for parties or festivals.
#12. Rubber Band with Weave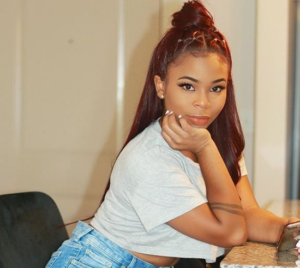 Did you know that you can pair your weave with rubber bands? To rock this style, partition your mane into small segments on the upper part of your head and secure them with rubber bands. Tie the remaining hair into a knot at the top. You can now rock your weave to a whole new level. This hairdo is suitable for ladies with heart-shaped faces.
#13. Colorful Rubber Band Hairstyle
Colorful rubber bands always have a youthful and playful feel. This hairdo is suitable for ladies with round faces. Brights, pastels, and neon pop rubber bands on your mane make you shine from the rest of the crowd. You can also opt for classy makeup such as a sun-kissed highlighter, matte lipstick, and flawless brows.
#14. Rubber Band Hairstyle with Natural Hair
For ladies whose hair is naturally straight, you can create a bubble ponytail using a standard rubber band style. This hairstyle is suitable for ladies with oval faces. You can also consider that if you have a chemically-relaxed mane. First and foremost, create a high ponytail. To create the bubble effect, pull each section gently and horizontally. This hairdo is suitable for a glam night out or daytime festival.
#15. Half Up Half Down Rubber Band Hairstyle
When you introduce rubber bands to your classic half-up half-down hairdo, it gives it a cute and unique twist. This unique style almost feels incomplete, as if your stylist was busy and had to stop the job halfway. However, it all adds to the vibe. Inasmuch as the lady in the picture used white rubber bands, you are free to experiment with colored rubber bands.
Conclusion
The most fascinating thing about rubber band hairstyles is that you will never know if they will look good on you unless you try. Also, they allow you to style your hair in lots of ways that are practically impossible with braids. Have you ever tried a rubber band hairstyle before? How did you feel about it? Feel free to share your thoughts in the comment box below.