10 Naturalista Bloggers Share Their Best Tips On How to Style Short Natural Hair At Home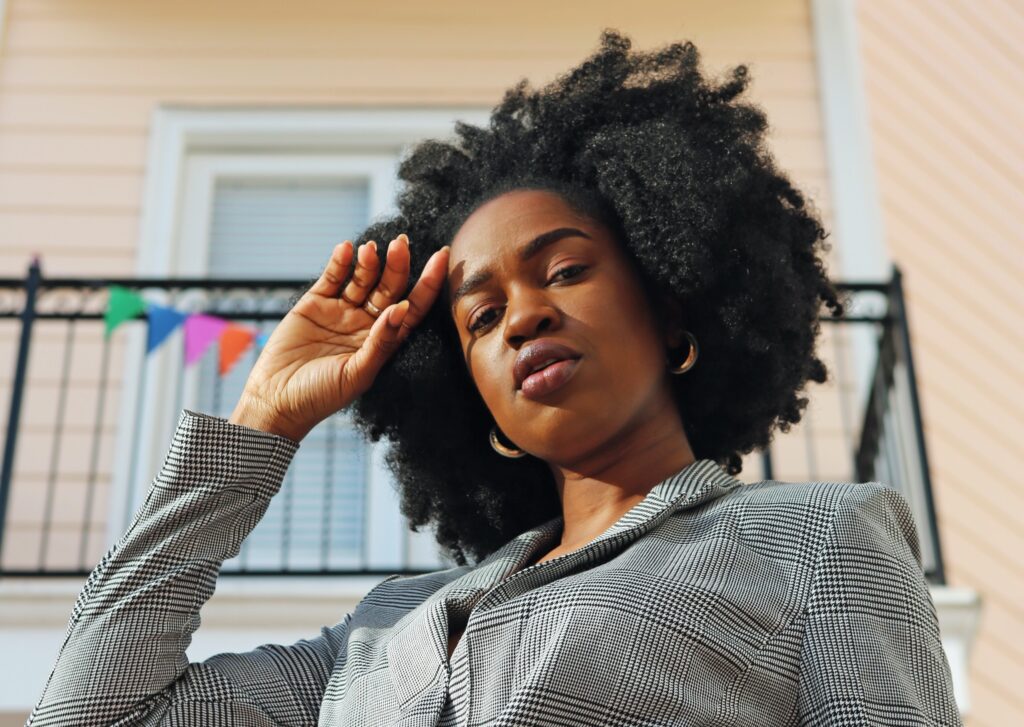 Styling short natural hair is difficult due to its kinky nature. This is one of the greatest problems Africans in the diaspora face—until they tame their natural hair texture. With the ongoing COVID-19 restrictions, some are unable to keep to their salon routine. Thus, it has become increasingly important for Africans in the diaspora to learn how to style their natural hair at home. Thankfully, you can still find the best natural hairstyles for your black hair that will suit you.
You can get your hair inspiration from beauty magazines and YouTube videos. Whether you have long, short, medium, kinky, curly, or straight hair, you will get a style that you can easily achieve from the comfort of your home. Once you find an ideal hairstyle, you will also need to find the right hair products to use. These products help to give your mane that beautiful and lustrous look. Today we look at YouTube bloggers sharing tips on styling your hair from home.
#1. KYSS MY HAIR
There are days when you wake up late, and you want to have a simple updo. Well, this blogger from KYSS MY HAIR shares a simple hair updo you can try when you are short of time. For starters, you need to apply hair gel on your edges and brush them off. Secondly, tie the hair with a ribbon.
Do this by taking small sections of the hair and twisting them individually. Thirdly, tie a head wrap around your hair to lay the edges. Take the twists' sections and lay them back. Hold each of them with a bobby pin for a more polished look.
Products 
#2. Tatenda
Tatenda has been running her YouTube channel successfully. In this tutorial, she tells us that the first thing she does before styling her hair is to moisturize it using Cantu moisturizer. The first style she talks about is a simple Mohawk. She starts by pinning her hair on both sides and ruffles it at the center, and she's good to go. To pull off the myriads of hairstyles that Tatenda showed in this tutorial, you need lots of bobby pins.
Products 
#3. Fantastic Favour
Fantastic Favour shares with us some of the tips she uses to twist her natural hair. The style is simple and only takes seven minutes at the maximum. She starts by parting her hair in the middle and then applies blue magic castor moisturizing oil. Afterward, she applies the castor oil and uses a detangler comb to detangle her hair.
Then, take a small brush to smoothen out the hair before the start of flat twisting. After installing the flat twists on both sides of the hair, she uses Eco styling gel to lay out the edges. There you have a simple style that you can rock any day of the week.
Products 
#4. Adanna Madueke
There are times when you feel like trying out something cute and sassy. Adanna walks us through how to achieve the two puffs style on short natural hair. First, she starts by taking off her old cornrows and dividing her hair into two equal parts. She then takes a small section of hair on both sides and twists them up to spruce up the style.
Afterward, she applies an edge booster and brushes off the edges. Then, she takes an elastic band to tie up the puff and keep it steady. Repeats the process on the other side of the head and unravels the hair's front part. The final step is to tie a satin headwrap on the hair to give it a sleek and defined look.
Products 
#5. Shelly Bombshell
It's often hard to find a suitable style for short natural hair. However, Shelly defies the odd through this tutorial on how to style your natural hair into a simple bun. She starts by brushing her hair and moisturizing it with water.
Afterward, she takes an elastic band and uses it to tie her hair into a bun. Furthermore, she gives a shine to her mane using the Extreme styling gel. Using a styling comb, she lays out her edges in a wavy design. The last step is to take a ponytail bun and fix it on the top of her hair using bobby pins.
Products 
#6. Tondi PHOPHI
If you have concise hair, then you need to watch this. Tondi shows us that it is possible to achieve a top knot high bun on extremely short hair. She starts by combing her hair and bringing them together to create a small bun.
Subsequently, she applies sculpting oil to give the hair a smooth look. Using a brush, she brushes the hair and wraps it with a headscarf. Lastly, she fixes Marley's hair at the top of the hair bun to form a top knot bun.
Products 
#7. Jane Nashe
Styling short natural 4C hair can, at times, be a difficult task. Interestingly, you can achieve an elegant faux hawk updo with short hair. Jane walks us through how you can achieve this simple style. Firstly, she divides her hair into three sections and ties the sections using an elastic band.
She then applies almond hair oil, water, and Eco styling gel on each section of the hair. Finally, she takes Freetress water wave crochet braids and uses an elastic band and bobby pins to attach them to her short natural hair. The result is simply stunning! Want to try it? Go ahead, watch the video, and follow her step by step.
Products 
#8. Mona B
In this video, Mona B shows us how to achieve a unique variant of afro puff Mohawk on short 4C hair. Mona starts by spraying water on her hair and then partitions it into three sections. She applies hair oil and Eco styling gel on the front section, brushes it off, and ties it with an elastic band. She repeats the steps on the other two remaining sections of hair.
A crucial step is the application of frizz spray on the hair to get rid of frizzing. Lastly, she fixes in the human hair afro puff using an elastic band and bolds it down with bobby pins. Looks easy right? Perhaps, you should give it a try today.
Products 
#9. Gloria Ann
The mini twist is one of the easy natural hairstyles you can try at home. This tutorial shows us that the mini twists aren't going out of fashion anytime soon. Here YouTube blogger Gloria starts by washing her hair, lets it dry, and then applies extra butter crème and curly magic curl stimulator. Afterward, she sections her hair into rows to create mini twists. We can't wait to try this out—hopefully, you feel the same way too.
Products 
10. Cool Curl Curly
This beauty hair blogger from Cool Curl Curly walks us on her journey to achieving flat twists. She starts by flat twisting her hair. Then uses Camille rose sweet ginger cleansing rinse to wash it. Secondly, she uses the Camille naturals deep conditioner, applies it on the hair, and then flat twists the hair.
She wears a bonnet and lets the hair sit for about 30 minutes before rinsing it. Minutes later, she divides the hair into four sections and further into smaller sections. She applies the fresh curls lotion and curls aide moisture butter and braids a two-strand twist on the hair. On the front part, she makes three-strand twists. Lastly, she uses a satin head bonnet to wrap the flat twists.
Products 
Conclusion
Styling your short natural hair doesn't have to be an uphill task. Start by rocking any of the above natural hairstyles. Once you master the first, move to the next until you have all of them at your fingertips. Rather than let the lockdown break you, use the break to give your natural hair appearance a boost. When the lockdown is over, rather than putting on a gloomy face, people would marvel at your glowing looks.